Eritrea: Ruling Party and Children's Rights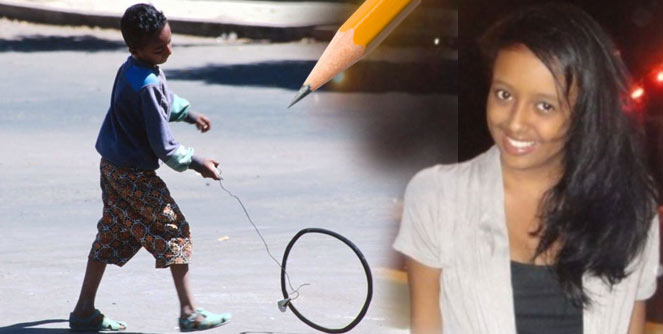 In a news it released on its website, the Eritrean ruling party (PFDJ) said it concluded a seminar where the topic was children's rights. The news indicated the two-day seminar was held between 12-13 April 2018 and claimed, "encouraging results have been registered in the country in implementation of Children's right."
The PFDJ also claimed, "Eritrea has been conducting all round effort to apply the International Convention on Children's Rights which it endorsed in 1994…"
The news also indicated "the seminar was attended by committees from the 13 sub-zones of the region that are established to oversee the implementation of children's rights."
The statement was attributed to Mr. Zerezgi Yohannes, a junior officer with a long and colorful title, "the head of Social Welfare in the Ministry of Labor and Human Welfare branch in the Central region."
However, it is an established fact that the unelected single ruling party that has been controlling the Eritrean government violates every human right known to the civilized world. Worse, it has failed to respect basic traditional human rights of the citizens, particularly children, one of the most vulnerable segment in any society. Let alone be at par with modern international human right standards.
Here, a few examples from the uncountable stories about the sufferings of Eritrean children suffices.
Ethiopian and Sudanese refugee camps are full of unaccompanied children who foresaw the bleak future of indefinite military service that awaits them, and they fled their country through treacherous terrain crossed heavily armed and tense border areas where soldiers operate under shoot-to-kill orders.
The second example is the tragic story of Ciham Ali Abdu who has been languishing in jail since 2012 when she was barely 16. That child is now a young woman who transitioned from childhood to womanhood in jail. Sadly, she is jailed for no crime she committed but held hostage for being the daughter of Ali Abdu, the ex-minister of information who defected the PFDJ in 2012.
In addition, there are many children arrested in congregations, in churches unsolicited by the ruling party.
There are also children in Eritrean prisons some of them arrested as recently as December 2017 and others who were arrested in March 2018 after attending the funeral procession of the late Haji Musa, who suffered in jail for four months before dying in the hands of the PFDJ. At least two children from the Al Dia'a school have already died in prison. Furthermore, there is no news about the hundreds of citizens, young and old, men and women, who were arrested in the aftermath of the Al Diaa school saga.
Meanwhile, there are spoiled Diaspora children who do not care about the conditions of their compatriots inside Eritrea. They shamelessly hold conferences in support of the ruling party in Eritrea as if caring for Eritrea is a separate issue from that of Eritreans. Just like the officials who met in Asmara to discuss children's rights, they think the violation of human rights is a hypothetical matter that doesn't have human victims.
The violations of the Eritrean ruling party is not trivial anymore. It has become an impediment to development, feeling of security and is risking the wellbeing of the nation. And Eritreans need to find a way of solving this never-ending suffering and not wait for miracles or a geopolitical situation that will redeem them from the bondage. It's past time that Eritreans reacted to the sufferings and not be sitting duck to be hunted one after the other by the ruthless ruling party. Protecting thyself from aggression is a cardinal rule that all human beings are naturally granted.
Links to related stories:
Eritrea: Violation of Rights of the Child and the Old (Dec 7, 2017)
Hajji Mussa Refuses to Walk Out of Prison (Dec 22, 2017)
Nonagenarian Hajji Musa Arrested in Asmara (Dec. 27, 2017)
Unrest in Asmara, US State Department Issues Warning (Dec 31, 2017)
Close to a Thousand-People Arrested at Haji Musa's Funeral (March 5, 2018)