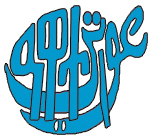 Awate.com: founded on September 1, 2000 in San Jose, California
Founder and Publisher:
Saleh "Gadi" Johar
Editor, Tigrigna Pages:
To be announced
Editor, Arabic Pages:
To be announced
Columnists:
Amanuel Teklemariam; Mohammed Ahmed; Burhan Ali; Daniel G. Mikael; Semere Habtemariam; Amanuel Sahle; Ali Salim; Aklilu Zere; Dr. Salah Ibrahim; Ghezae Hagos; Ismael Omer-Ali; Ibrahim Tada; Amanuel Hidrat;
Contributors:
Dr. Mohammed Kheir Omer; Ustaz Mahmoud: Ahmed Rajji; Hamid Salman; Samson Redeab; Michael Fitsumbirhan; Mogos tekeste; Dr. Bereket Berhane Woldeab; Beshir Abdulkadir; Weldeab Idris;   Abdu Habib; Adhanom Fitwi; Fessahaye Woldu; Khalid B. Beshir;
Technical Manager:
Advertisement:
articles@awate.com
Cartoonist:
Artist
Audio/Video
Nehmya
Debrom
Noray; AAA
Name: Awate.com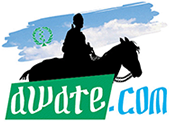 The website is named after Hamid (or Hamed) Idris Awate, (wikipedia) a revolutionary Eritrean who stood up against Ethiopia's imperial government of Haile Selasse I when the latter violated the Federal arrangement between Eritrea and Ethiopia. By forming a band of rebels and engaging Ethiopian forces at Mt. Adal in 1961, Hamid Idris Awate initiated Eritrea's armed struggle for self-determination, a revolution that was waged against Ethiopia and all its allied forces for 30 years.
Awate's spirit of fighting against overwhelming odds and standing up for what is right no matter how long it may take and what price must be paid is what inspired the Eritrean revolution. And it is his spirit that guides this website.
Purpose
The purpose of awate.com is to serve as an anti-dote to the stifling propaganda of the Eritrean State media and its tentacles in Europe and North America.
The purpose of the State media and its tentacles is to promote the sole ruling party in Eritrea, the People's Front for Democracy & Justice (PFDJ) by exaggerating its meager "accomplishments" and by hiding its catastrophic mistakes and crimes against the people of Eritrea.
In contrast, the mission of awate.com is to provide Eritreans and friends of Eritrea with information that is hidden by the Eritrean regime and its surrogates; to provide a platform for information dissemination and opinion sharing; to discuss issues truthfully no matter whose ox is being gored; to inspire Eritreans, to embolden them into taking action, and finally, to lay the groundwork for reconciliation whose pillars are the truth.
Administration
Awate.com was founded by Saleh "Gadi" Johar and is administered by the Awate Team, which includes Saleh Johar, Saleh Younis, and a group of volunteers who serve as the website's advisory committee. Over the years, the website has benefited greatly from volunteer IT professionals, writers and reporters whose sole compensation is the knowledge that they are providing the Eritrean people information that they have a right to know.
Funding & Organization
Since its founding, awate.com has received no funding from any governmental or non-governmental organization. It relies on the funding of the Awate Team, well-wishers and the Awate Core, volunteers based primarily in the San Francisco Bay Area, who initiate fundraising activities to help the website's operational expenses. There are also different supporters who reside elsewhere (in the USA, Norway, Australia and Canada.) Until this website becomes self-sustaining from advertising revenues, we encourage readers and contributors to donate generously.
Awate.com is NOT a 501c organization and its income is subject to income taxes.
Contact InformationE-mail