Eritrea: Violation of Rights of the Child and the Old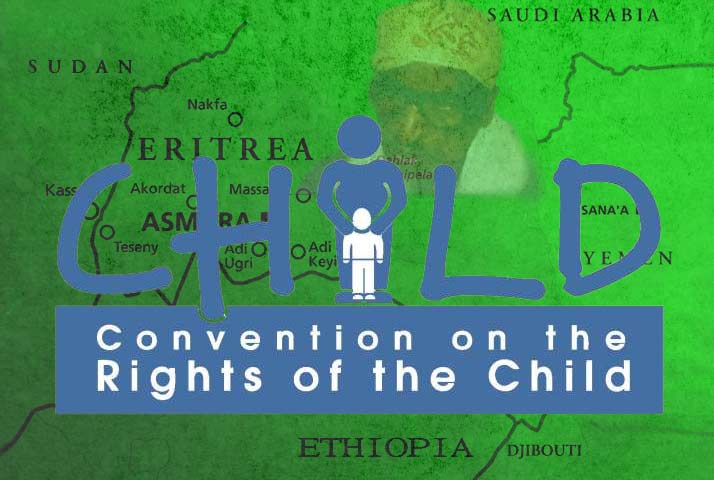 A week after the demonstration in Asmara, the PFDJ is still rounding up people from different parts of the country, mainly from Asmara. Including underage children.
Youngsters in several towns carried out spontaneous and sporadic demonstrations in support of the demonstrators in Asmara, but the demonstrations were quashed as soon as they started.
So far there is no confirmation of people who died in the demonstration, but dozens were wounded by the beating of the security forces at the time. 
In the last three days, five underage children and about fourteen adults were taken to Halibet hospital for medical attention. They suffered from injuries incurred in the prisons while they were being interrogated. 
Over a year ago in a major event of defiance, 28 youth were shot after they jumped off trucks bound for the Sawa military camp, were also taken to Halibet hospital.
Eritrean youth are rounded up yearly and taken to the Sawa military camp for training before they are deployed in the indefinite "national service" program. The youth are supposed to finish their last year of high school education in Sawa.  
Eritrea is a signatory to the United Nations Convention on the Rights of the Child, the first convention the government ratified in 1993. Nonetheless, the government imprisons many underage children and keeps them in prisons together with adults.
Though most students of the Al Diaa school have resumed their studies, Hajji Musa and his colleagues, whose arrest triggered the demonstration of October 31, 2017, are still in prison. Our source indicated they "have refused to sign a document to transfer ownership of the school to the government."
The school has resumed under the old curriculum which the government wanted to terminate.
Meanwhile, the authorities have promised to free the prisoners once the issue is "resolved". However, according our source, "the government will not consider the issue resolved, until the board signs the ownership documents to make the confiscation appear legitimate."

Related reading
The Speech: Defining October 31, 2017!
Nonagenarian Hajji Musa Arrested in Asmara
Unrest in Asmara, US State Department Issues Warning