Nonagenarian Hajji Musa Arrested in Asmara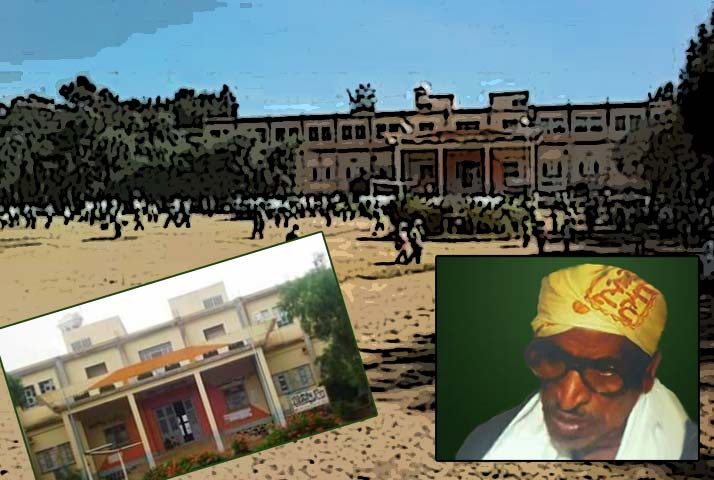 Last Friday, the PFDJ government forces arrested Hajji Muasa Mohamed Nur and scores of others from different parts of Asmara. A few weeks ago the security forces arrested a dozen people from a funeral gathering in Adi Guadad in the outskirts of the capital city, Asmara.
All the arrested people had arrived to the house of the deceased relative from the graveyards, shortly after the burial service.
The new cycle of arrests are related to the government's attempts to confiscate Al Diaa Islamic School, an institution established in the late 1960s by Ustaz Mohammed Beshir Ahmed who died in Asmara in 2009.
Hajji Musa is a respected elder and the president of the board that openly rejected the government's interference in the school's affairs.
Thousands of people from the community gathered a few days earlier at the school compound to discuss the issue and be briefed by Hajji Mussa and other board members concerning the situation of the school. The school board and the community members had stated their rejection of the government's attempts In unison, and promised to protect the institution that they established with their efforts and resources.
Hajji Musa is the brother of the late Taha Mohammed Nur, a co-founder of the Eritrean Liberation Front who was studying law in Cairo. Taha was arrested by the Eritrean regime and died in prison.
In February 16, 2008, his jailers summoned Taha's relatives to collect his body from the prison. To date, the Eritrean government has not explained the reason for his arrest or his subsequent death while in its custody.
Since it was established almost five-decades ago, the Al Diaa school has graduated thousands of students many of whom have attained the highest level of education in different universities and now live scattered all over the world.
The community school has survived many attempts by successive Ethiopian governments to weaken it. One of the students who went to Al Diaa school as a child said, "it is painful to see a national government more aggressive than both Haile Selassie and the Derg regimes in its attempts to destroy the school."