Nevsun Settles Two Fraudulent Class Action Lawsuits For A Total Of US$ 12.8 Million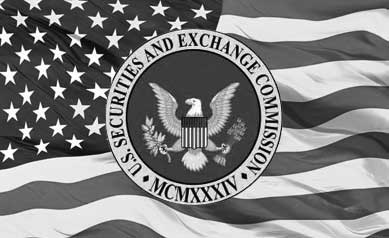 In June 2014, Gedab News reported that Nevsun, the Canadian mining company operating in Eritrea, approved a multi-million class action lawsuit settlement. The lawsuit had alleged that Nevsun a US securities fraud.
Earlier this summer, Gedab News also reported that before settling yet another multi-million class action lawsuit on behalf Nevsun stockholders, the company stated that, because of confidentiality agreement with the Eritrean government, the only way it would disclose any financial record is if a court in Eritrea compels it to do so. However, According to a recent UN Somalia Eritrean Monitoring Group (UNSEMG) published on Oct 25, 2014, the Eritrean government told the UNSEMG that it,  "should direct specific questions to Nevsun, especially on issues related to the issue of how payments were being transmitted to the Government of Eritrea."
The details of the two settlements have now been disclosed and soon the technical aspects of the agreement will be determined.
The first class action lawsuit was filed in a New York court against Nevsun Resources by Kaplan Fox & Kilsheimer LLP and Rigrodsky & Long, P.A. on behalf of those who purchased common stock in Nevsun Resources Ltd. in the period between March 28, 2011 and February 6, 2012.
The plaintiff claimed that Nevsun, in violation of the anti-fraud provisions of the Exchange Act, knowingly or at least recklessly, made materially false and misleading representations about Nevsun's only revenue-producing property, the Bisha Mine, a purported gold and base metal mine in Eritrea. Specifically, the complaint had alleged that Nevsun "issued materially false and misleading statements and failed to disclose that:
Nevsun's mining activities at the Bisha mine produced a material amount of waste rock, rather than gold ore;
the amounts of gold and gold ore recovered from the Bisha mine were materially less than estimated by the Company's reserve estimate, a situation which defendants knew or had reason to know based on data routinely collected throughout the Class Period from the Bisha mine;
Nevsun was progressing through the ore body at the Bisha mine much more quickly than planned, in order to maintain gold production at a rate that would not reveal to investors that the amount of gold was materially less than the Company's estimate;
the Company was aware that its resource model was materially defective because the actual amounts of gold mined at Bisha did not reconcile with the Company's reserve estimate previously disseminated to the investing public; and,
Nevsun materially overstated its gold reserves at the Bisha mine."
The plaintiff and the defendant have agreed on an out of court settlement of US$5,995,000 in addition to interest. Talking about the lawsuit in a conference call with analysts, Nevsun CEO Cliff Davis dismissed the claims and stated that such lawsuit are common the US. He also said, "We believe these suits are without merit and Nevsun will vigorously defend itself." He added, "Nothing more needs to be said, and I will hold my tongue on any other comment."
A hearing is scheduled for January 22, 2015, to determine technical aspects of the agreement.
The second settled lawsuit was filed by Sutts, Strosberg LLP in Windsor, Canada, and alleged that Nevsun "knew, or ought to have known, that the stated gold reserves at the Bisha mine was materially overstated". The settlements amount is for a total of US $ 5,350,000 plus a lawyers' fees of US$ 1,511,375.
Nevsun has been hit with about a dozen class action lawsuits, many of them likely to be settled out of court to clear the legal path for a takeover. On Nov 20, 2014, responding to a rumored takeover by QKR, Nevsun stated, "We take these enquiries seriously however any discussions are at a preliminary stage and there is no certainty that any transaction will be completed. Management is not aware of a bid for the Company."
On behalf of three Eritreans, on Nov 20, 2104 a Canadian legal team has filed a lawsuit against Nevsun in Vancouver for complicity in torture, forced labor, slavery, and crimes against humanity.
Nevsun's legal, reputational, and country risks are markedly discounted by the rumored $1 billion bid which substantially undervalues the firm's enterprise value by almost 50%. While its stock value never recovered after its February 2012 crash that resulted in the class action lawsuits, its top four managers netted the following executive compensation in 2013: Mr. Clifford T. Davis, Chief Exec. Officer, Pres and Director (US $1,780,000); Mr. Frazer W. Bourchier BASc, MASc, P.Eng. Chief Operating Officer and Member of Social Environment, Health & Safety Committee (US $965,000); Mr. Scott A. Trebilcock VP of Bus. Development. & Investor Relations (US $712,000); and Mr. Joseph P. Giuffre B.A, L.L.B. Chief Legal Officer and Corp. Sec.( US$919,000).
Nevsun short interest has jumped by 17.0% from 379,998 shares on Oct 15, 2014 to 457,404 shares on Nov 15, 2014.
Related Reading:
Nevsun Investors Class Action (PDF)
Nevsun Approval Order (PDF)
Nevsun Resources Settlement
Summary of the securities fraud class action lawsuit brought on behalf of those who purchased the common shares of Nevsun between March 28, 2011 and February 6, 2012 inclusive, against Nevsun Mining Company.