Nevsun At Odds With The United Nation's SEMG and CoIE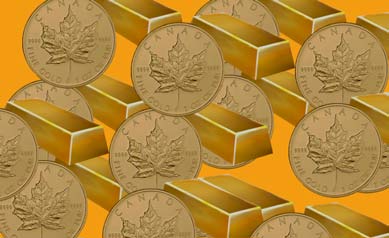 On August 31, 2015, Nevsun Resources of Canada issued a statement expressing its pleasure in announcing "the release of an independent follow-up audit on the company's human rights performance at the Bisha Mine. It added, "This study was based on stakeholder input following last year's independent human rights impact assessment study."
On November 24, 2014, Gedab News had described the earlier Nevsun solicited report as "an unaudited self-assessment of the company's governance practice and uncorroborated stakeholders' testimonies".
Though Nevsun's latest solicited report is entitled "an audited and independent report",  it doesn't  provide any critical information on what makes  it independent.
The statement indicated that "Nevsun and ENAMCO remain firmly committed to the ongoing due diligence and the evolution of various policies and programs at the Bisha Mine with respect to human rights."  ENAMCO, the partner of Nevsun Resources is fully owned by the Eritrean Government which is accused by UN bodies and Human Rights organizations as a major violator of the rights of its citizens.
The report of the UN Commission of Inquiry report on Eritrea (CoIE) which was released last June indicated that it was not able to investigate human rights conditions in Eritrea because it was denied entry to Eritrea. When the CoIE approached Nevsun, the Canadian company had referred it to contact the Eritrean government, which refused to provide visas for the UN commissioners.
The same had happened with the UN Eritrean Somalia Monitoring Group (UNSEMG) which failed in getting answers for its inquiries. The UNSEMG is mandated by the UN Security Council to document that mining revenue earned by Eritrean is not diverted to finance Eritrea's support for Al Shabab.
According to UNSMEG, NEVSUN, cited confidentiality agreement with the Eritrean Government [and] refused to cooperate in answering questions regarding its financial dealings with the Eritrean government and specifically ENAMCO. Furthermore, NEVSUN CEO suggested that further queries should be directed to the Eritrean Government.
The UNSEMG reported  that when  it met with Ambassador Tesfay, the Eritrean government representative, via videoconference on 28 July 2014 and paused the same question, he in turn declined to answer its questions and suggested that UNSMG should direct its queries to NEVSUN.
Nevsun Resources and Eritrean Government (through its mining concern ENAMCO) jointly own the Bisha Mining Share Company (BMSC). The sub-contractors of the Bisha project are Eritrean government owned entities that depend on the forced labor of Eritrean conscripted youth who are forcefully deployed to work with the government owned companies. The two main sub contractures are Seghen (construction) and Horn (transportation).
Government companies monopolize almost all projects in Eritrea due to the competitive advantage they have to use cheap or free labor. The CoIE report indicated that Nevsun is "required by the Eritrean Government to hire Segen and other Eritrean public companies" affiliated or close to the Eritrean government. Its report added, the companies were hired to "to carry out all of the unskilled labor and basic construction work."
After 24 years of independence, there are no private enterprises in Eritrea that can compete against the ruling party owned monopolies in construction, transportation, commerce and industry.
The "independent follow-up audit" that Nevsun refers to is carried out by LKL International Consulting Inc, a Toronto, Canada, based firm whose website link turns a one-page website with only three short lines of information as follows: 5430 Saint-Laurent Blvd, Suite 405, Montreal, Quebec, H2T 1S1, Canada, Phone: 1.514.451.5051,Email: lloyd@lklinternational.com.
LKL International had issued a report in 2014, and in 2015, Nevsun commissioned the same Lloyd Nesbitt of LKL, the one-person consulting firm, to audit and confirm his report of last year. This time, hiring one assistant, Lloyd Nesbitt explained in his report: "An initial HRIA Report was published in April 2014, and included a series of recommendations for strengthening ongoing human rights due diligence at the Bisha Mine. This initial HRIA Report is available on the Nevsun website and should be read in conjunction with the 2015 Audit."
Lloyd Nesbitt's claims that many NGO's and so-called experts were consulted in preparing the report, no real stakeholder, Eritreans experts outside the government control, or the indigenous natives of the land that both the Eritrean government and Nevsun are exploiting have been consulted. The indigenous natives were uprooted and have been living in squalid conditions in Sudanese refugee camps for decades.
The "auditor" also failed to explain how he was able to investigate the case by interviewing senior government officers while the most senior official, Ahmed Haj Ali, the Minister Of Energy and Mining is in prison. He was imprisoned by the Isaias regime, without charges, or sentencing, or visitation rights, and is in jail since 2013.
In June 2015, the UN CoIE published a report stating there are potential crimes against humanity in Eritrea, including human rights violations related to the subcontractors at the Bisha Mine. The owners of the Bisha mine, both the Government of Eritrea and Nevsun, rejected the COI report.
Quoting a non-existent Eritrean constitution that the Eritrean president publicly announced its death, Lloyd Nesbitt wrote, "Article 16(3) No person shall be held in slavery or servitude nor shall any person be required to perform forced labor not authorized by law", implying that the case of slave and forced labor against Eritrean youth is not true.
In a country where a meeting of more than three people is usually considered a crime, Lloyd Nesbitt alleges, "There has been no suggestion or allegation that BMSC has engaged in any anti-union behavior." He further implies that "The right to freedom of association and collective bargaining are protected by the Eritrean Labour Proclamation and these rights can and have been exercised—as is evidenced by the collective agreements in place for a number of BMSC suppliers, contractors and subcontractors"
He further alleges, that "Discussions with internal and external stakeholders suggest that there are ongoing informal discussions about the formation of employee associations for the mining industry, including with respect to the Bisha Mine.  It is foreseeable that these informal discussions may eventually result in a formal request to BMSC—which will test its support for the rights related to freedom of association and collective bargaining".
According to Nevsun, "This audit measures company performance on its human rights training, audits & inspections of the supply chain, refinements towards grievance mechanisms, community assistance and human resource processes." However, that task was assigned to LKL International, the one man firm hired by Nevsun to do a PR job for the company by masquerading as human rights investigating group.
The barrage of statements by Nevsun and its army of writers is based on Lloyd Nesbitt's 72 page, advertising quality report.  Lloyd LIPSETT's, LLK International, appears to be an empty shell as it does not state where it is registered nor provide any accreditations.  It certainly  is not a human rights organization and thus is not qualified neither to investigate nor to audit human rights issues, let alone issue a report on the slave labor accusation that is leveled against Nevsun and its partners by international organization including Human Right Watch and Amnesty International, to name a few.
In the statement, Nevsun CEO is quoted as saying, "We will continue to be transparent with our ethical approach to responsible business and human rights practices in Eritrea." Unfortunately, Human Rights is not divisible, and the Eritrean government which is notorious violator of human rights cannot respect human rights in the Bisha Mine.
Last year, three Eritreans filed a lawsuit against Nevsun in the Supreme Court of British Columbia, Canada, in relation to whether Nevsun relied upon forced labor.
A witness told CoIE "after being raped and tortured by military personnel, she was asked where she was working. When she showed her 'Nevsun' company identification card, they released her and apologized, saying it was a mistake." Indeed, working in Nevsun might protect the rights of women after they were raped, those who cannot show a Nevsun employment proof, they can be raped indefinitely.
Related Links:
1. Report of UN Commission of Inquiry on Eritrea
2. 2014 Report of UN Somalia Eritrea Monitoring group
3. Mining for Truth At Nevsun's Bisha Mines
4. Nevsun Settles Two Fraudulent Class Action Lawsuits For A Total Of US$ 12.8 Million
5. Yet Another Lawsuit Hits Canadian Mining Company Nevsun
6. Nevsun Resources: Slave Labor At Bisha Mine
7. Hear no Evil: Forced Labor and Corporate
8. Responsibility in Eritrea's Mining Sector