Mining for Truth At Nevsun's Bisha Mines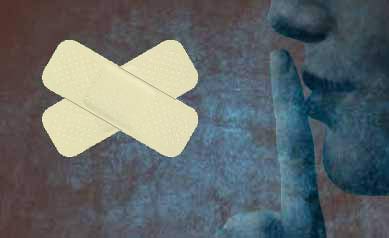 March 13, 2015 (8:00 am): Gedab News published a news item based on a statement issued by the Eritrean National Salvation Front (ENSF), one of Eritrea's exiled armed opposition groups. ENSF claimed that on March 11, at 8:00 pm, its armed unit attacked a government garage in Qohawta neighborhood, southeast of the capital city Asmara.
March 13, 2015: Nevsun issues a press release in which it reported "that the processing plant at the Bisha Mine has been temporarily shut down due to a mechanical issue with the ball mill….  During this temporary shutdown, the mine plans to catch up on waste mining and accelerate other preventative maintenance that was scheduled for later in 2015."
Undated: A few days after March 13, an Eritrean Arabic website carried an undated report by Zagil stating that "A Military Land-cruiser vehicle destroyed near Bisha." The news stated that unknown parties destroyed the vehicles with an RPG in Gash Barka region of Bisha, and that six military elements were killed and two might have been officers. It also stated that Eritrean opposition elements do not rule out the possibility that the operation was carried out by opposition elements from within the Eritrean army.
March 20, 2015: An Eritrean facebooker from Addis Ababa wrote on his wall: "…I am the first who posted this news. Bisha gold mine and an arms depot were hit."
March 21, 2015: madote.com, an Eritrean regime friendly website, posts a video published by ESAT, an Ethiopian opposition satellite TV broadcaster, which purportedly shows two Eritrea-based Ethiopian opposition groups, Arbenoch and Gnbot 7, waging a military offensive inside Ethiopia. The video supposedly shows Ethiopian prisoners of war and equipment captured by the armed rebels. The soundtrack to the video is a famous Ethiopian warrior song named "Fano" by artist Kassa Tessema. The video is an excerpt from a longer reportage by ESAT which may be a chronicle of a no-date alleged military actives inside Ethiopia.
March 21, 2015 (7.00 am): Facebook account-holder "S. Hamid" introduced the source of all the news that followed with an introduction in Tigrinya, Seber Zena, meaning Breaking News: "Sudanese sources confirmed that the Ethiopian air force carried out an air attack on the Bisha mining company."
"S. Hamid" then attached a scanned image of, allegedly, Sudanese newspaper Al Sahafa. The Arabic news with a byline (Al Sahafa) accompanied an image of Isaias Afwerki of Eritrea and Hailemariam Desalegn of Ethiopia. The title of the 73 word news was under a bold title stating, "Ethiopian planes bomb an Eritrean gold mine."
There is no online version of Al Sahafa which, according to Wikipedia, is owned by Sudanese National intelligence service.  Al Sahafa online was last updated in November 2013.
March 21( 2:00 pm): This Al Sahafa news story was widely spread among Eritrean and Ethiopian Facebook pages and other social media accounts. By Saturday afternoon, Radio Wegahta,  an Ethiopian radio station, was claiming that Bisha mining concern and an arms depot were hit according to "our sources in Akordet." Salina.com ( a sister of Wegahta radio) stated that it got its news from its sources in Eritrea that "The Bisha Gold Mining in Gash Barka and the May‐Edaga Depot are destroyed" and that, "the attack which started at 4:30 am on Friday, March 20,2015 and the huge fire caused thereof lasted well into the middle of the day. The attack is believed to have been carried out either by missile or sabotage by opponents of the regime."
In quick succession, Eritrean websites asmarino.com, farajat.net, adoulis.com, assena.com essentially sourced the information provided by Wagahta and Salina.com.
Then came Ethiopia's Awramba Times, except this time the news had a "high ranking Ethiopian military officer" who confirmed to Awramba Times, on condition of anonymity, that "Ethiopian Air Force jets bombarded two key targets inside Eritrea."
And then there was Ben of Ethiopia First, perhaps the most naive minesweeper in this drama. Not to be outdone by madote.com and ESAT, he had his "Fano, Fano" soundtrack and he told his listeners that this Ethiopian military operation, which he code-named "Operation MI-35", was in retaliation for Eritrea's refusal to return a fighter helicopter which was lost to Eritrea thanks to a "treasonous" Ethiopian pilot months earlier. Ben opened his piece with a dramatic "there was no sleep in Eritrea…"
The news had now become a duel between Ben and ESAT: a drama with the same soundtrack.
By this time, the Ethiopian government, which seemed to have been enjoying the psychological warfare, told a Djibouti newspaper: "no comment."  Ethiopia-friendly second-tier websites were disseminating the news that the invincible Ethiopian Air Force had its way in Eritrea. The message was not so much that Ethiopia was invincible but that Eritrea was helpless. Cheerleaders pressed on the point that Eritrea is helpless! It can't retaliate! It is finished! By Tuesday, Ben had modified his "Fano! Fano! to "Yefiyel wetete"…
March 22, 2015:  Nevsun, which has a 60% stake at Bisha, sent out a newswire indicating that on Friday, March 20, there "was an act of vandalism at the Bisha plant late last week; there was no significant impact to operations and no personnel were harmed."
Assessment

Was this an Ethiopian operation?  To answer that question, we need to look at precedence. If it is Ethiopia and it wants to flex its muscle, as it did in 2012, there would be a press conference with a general holding a stick pointing to a map and bragging about the operation and how his fighter jets or commando units returned unharmed.
Since this involves a foreign asset, Bisha Mining, if Ethiopia is really involved and it doesn't want to officially indicate it is involved but wants to semi-officially tell all concerned it is involved, it would send it to its semi-official websites.
The Ethiopian news media involved were third-tier. Thus, the message had dual purpose: to the hyper-nationalist Ethiopians and to the gullible and/or content-starved Eritreans who copy/paste anything they receive uncritically.
Beyond that, it is a fight between Ben (who is still trying to make sense of his timeline that Ethiopia's retaliation occurred on Friday, March 20, at 4:30 am) with madote/ESAT publication of its Arbegnoch (Eritrea-based Ethiopian opposition) video of later that same day.  It is hard to justify a retaliation that occurs before the event. In any event, the madote.com publication of ESAT, and its selective editing of a 20-minute video of an alleged military operation inside Ethiopia (most likely inside Eritrea) from a 90-minute ESAT documentary of Ethiopian armed groups in Eritrea does not tell us when exactly the military operation occurred.
Conclusion:
What happened on March 20, 2015 is likely a continuation of what happened on March 13, 2015, the one advertised by ENSF. We say it is a continuation but the responsible party is unlikely to be ENSF: if it were, it would have announced that it was the responsible party. The most likely explanation is that it was committed by disgruntled Eritrean members of the Eritrean Defense Forces. It is highly unlikely that Ethiopian Air Force was involved (this would be an act of invasion against a foreign asset and Canada would, using evidence gathered from the bombing site, sue Ethiopia.)  Nonetheless, Ethiopia might have encouraged and fed the propaganda that its Air Force was responsible for two purposes: to placate its war lobby inside Ethiopia and to communicate to Eritreans that their government is entirely incapable of self-defense and/or retaliation.
Sadly, many of the Ethiopians involved with the dissemination of this news were intelligence-driven. (Remember the first source, Sudan's Al Sahafa, has strong Sudanese intelligence connection, to say the least.) As for the Eritreans involved in the dissemination of this farce, it is an assortment of people who have given up on any possibility that Eritreans will ever be capable to bring about change and change can only come carrying an Ethiopian label. We can't really blame them: Isaias Afwerki has reduced Eritrea to a country that can't defend itself and, even worse, a country with such a disfigured government that a substantial number of its citizens would accept any force of any kind to initiate and administer the change: the Eritrean government has so isolated the country no country in Africa and likely none from the permanent members of the Security Council would condemn an Ethiopian invasion.