Ethiopia: At Least Four Killed at Adwa Victory Celebration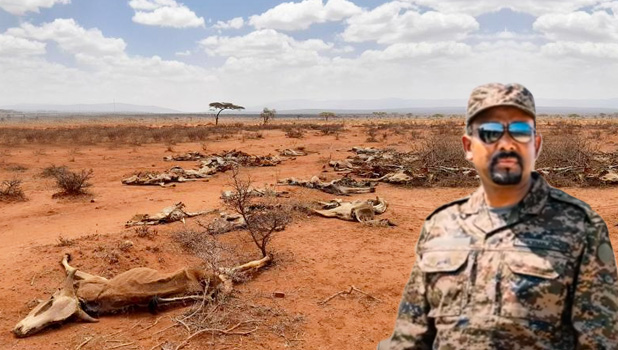 Gedab News, March 2, 2023: Today Ethiopia celebrated the 1896 victory of the Adwa battle fought against the Italian colonial army. At least four people lost their lives after the security officers fired live ammunition at the crowd in Addis Ababa while they celebrated the 127th Adwa Victory Day.
This year's celebration has more political significance and was celebrated with unusual fanfare. Usually, the day was mainly celebrated by WWII veterans, almost all of whom are dead
Preparations for the 127th celebration of Adwa were underway for many weeks and included practice parades that today displayed the might of the Ethiopian armed forces. Armored vehicles and missile-carrying vehicles rolled in front of the guests while fighter jets roared above. This year the government limited the celebrations to the main venue at Meskel Square. Prime Minister Abiy didn't attend the celebrations.
However, many Addis Ababans, either by choice or in defiance of the government's decision, flocked to the traditional celebration venue at Piazza neighborhood. Police have blocked streets that lead to Piazza.
The unauthorized Piazza event was celebrated in front of the controversial Minelik statue that stands near the Giorgis church. An eyewitness told Gedab News, "it was not clear whether it was a protest-demonstration, or a celebration. Soon a clash with the police ensued." Security officers reacted by firing teargas canisters and live bullets.
At least four people have died in the incident including a student and a teacher. The toll of the killed and wounded is expected to be higher.
For the last four years, Ethiopia was marred by civil wars caused by ethnic conflicts and rivalries. So far, the conflicts have resulted in the depletion of the country's foreign currency reserve and has destroyed the infrastructure that it built over a three-decade period. In the last two years alone hundreds of thousands of civilians and soldiers were killed or wounded. More were displaced or fled to the neighboring countries.
The tense situation has escalated to a serious religious split particularly among the Tewahdo Christians, the largest religious denomination in Ethiopia.
Meanwhile, drought and famine are devastating the Borena region of South Ethiopia. According to our reporter, "It's reminiscent of the Wollo famine of 1973" that brought about the end of the Solomonic dynasty and the downfall of its last monarch, emperor Haile Selassie.