British Council Eritrea Closing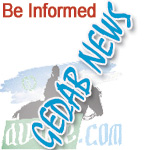 The Eritrean chapter of the British Council, the United Kingdom's international education and cultural exchange center, is closing by the end of 2011.
The British Council—not to be confused with the British Consulate—is perhaps best known for its library services and has been in Eritrea since 1971.
It is located just north of the Harnet/Denden St intersection in Eritrea's capital, Asmara. (At the time it was established, the streets were named Haile Selasse I and Ras Makonnen Streets.)
Its primary use for Eritreans is as a testing and accreditation center.  Among the exams it offered are International English,  Certified Accounting (ACCA and CIMA), and UK University entrance exams.  It also provided professional development courses and continuing education units for working professionals, including many PFDJ officials.
Officially a charitable organization, the British Council is part of the UK foreign affairs department (the Foreign and Commonwealth Office) which sometimes makes it a target of extremist groups.
The Eritrean regime had its first conflict with the British Council in 2007, when the BC attempted to install a satellite internet link in Eritrea to connect its offices world wide. (It has 18 offices in Africa alone.) The Eritrean regime denied the permit and arrested the acting director, an Eritrean citizen.
The British Council was the last available institution for Eritreans to matriculate their education. The only other reputable institution which had articulation agreements with international institutions of higher learning, University of Asmara–which was founded in 1958–was closed in 2006 and replaced by academies and institutes whose credits are not transferable to any other institution in the world.