PFDJ Members Also Betrayed By the Eritrean Regime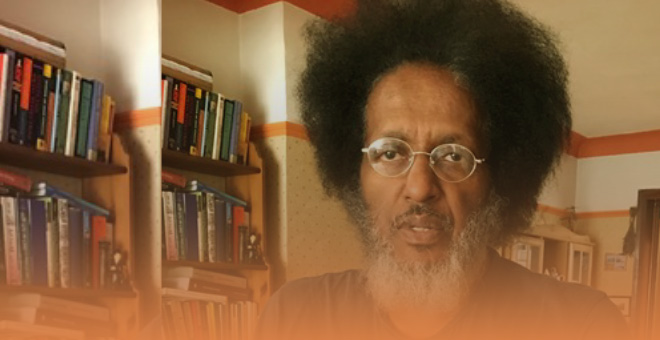 This is an Account presented through the Story of Gebremeskel Tekle.
"A profound chaos descended on our lives in the mid-1960s, whose rights and wrongs were obscured by the brutalities that accompanied the changes brought about by the revolution in 1964: detentions, executions, expulsions, and endless small and large indignities and oppressions."
The above citation is taken from Abdulrazaq Gurnah's inspiring acceptance speech during the ceremony of his Noble Laureate in Literature on 7 December 2021. Later in his life, troubled by the outcome of the revolution, Gurnah managed to make sense of it all by confronting the gremlins within.
Gurnah's thought prompted me to mull over the misery that ensued in post-revolution Eritrea. In fact, it also urged me to examine the pre-independence era rather critically.  Can we, Eritreans, make sense of our revolution and confront our own gremlins?  Can we make a distinction between our unsung heroes of freedom struggle and those who took advantage of their heroism?
To begin with, I would like to mention that this article attempts, in a roundabout sort of way,  to establish the fact that not only those conscientious individuals who have taken issues with the way the Eritrean president has been mismanaging the country are suffering, but the PFDJ crowd, his enablers, are equally suffering.
First, the Impact of 'Small Self' and 'Yesmanship'
The armed struggle was indeed a complicated matter with several intriguing issues at play. To me, the two main issues that were at play in determining the skewed outcome of the struggle and post-struggle eras were 'small self' and 'yesmanship'.
Realistically speaking, uncovering the secrets of the trenches and under-ground bunkers of the time are next to impossible for an outsider like me. There are many ex-fighters living abroad who ran away from the very tyrant they piggybacked to Asmara during the innocent years, and who are in a position to lift the lid off the dark side of our history.  Perhaps they will overcome their awkward silence one day and grace us with the truth but nothing but the truth.
I began to reflect on such issues more markedly after I left Mannheim (Germany) in the mid '90s and moved to London.  I remember resisting dwelling on such off-putting thoughts that were developing in my head. These were thoughts I wrestled with for a long time.
There were very few Eritreans living in Mannheim, Germany, in the early '70s – Iyasu and Azita, Johnny, Atta, Zeru, Tekkila, Assi and Nancy, Abdu and a few more. They were the first Eritrean refugees in town.  Among them was a feisty young man by the name of Gebremeskel Tekle. We used to call him Geryé.
Leaving Geryé to one side for now, I often catch myself thinking why many of us still choose to comfort ourselves by the stolen notion of 'Eritrean independence' while the reality has already been defiled.  Could it be possible that we are still beguiled by past promises?  Are we still lingering on the psychological effect the armed struggle left in us?  Certainly, the armed struggle did have a vice-like grip on the Eritrean society for decades, didn't it? Question, questions and more questions!
I am aware of the fact I have always been in awe of the achievements our martyrs attained in the battlefields of Eritrea. I also know psychologists talk about how awe can create a diminished sense of self; in our case, for those of us who did not take part in the armed struggle.  I believe that 'small self' effect emanates from the ultimate price many Eritreans of my generation paid during the armed struggle. I know my pre-independence life was totally dominated by the 'small self' effect; meaning, in the grand scheme of things, I realised I was a very small player. Actually, that very sentiment is still with me.
On the other hand, Eritreans of the older generation who were engaged in EPLF's mass organisations were overly agreeable and hesitant to share contrary viewpoints. Yes, 'yesmanship' was the name of the game. The EPLF always elicited conformist behaviour … the 'wahyo' cells were populated by those who feared the consequences of dissent. In other words, the EPLF demanded 'like-mindedness' all the time, and along the way that very trait killed open-mindedness.
Basically, we learned dissent was bad and agreement was good. All the messages and signals of the time confirm to me the culture of 'yesmanship' was at the core of the struggle. Surely, we were simply groomed to become yes-men.  In fact, that is how the president refers to it nowadays in his interviews as 'our culture' – the culture to obey and shut up. How convenient!  I can say that is how he has been taking advantage of Eritreans all along – by leveraging the network of  his 'yes-men' at his disposal. I'm afraid that is EPLF's legacy; and now that very 'culture' has come back to bite us.
Why is Geryé's story so important?
Think of an act of hubris that was to cost him dear.  I will explain.
Geryé was an interesting individual who was different than the rest of us.  He spoke excellent German and English, and he was very fond of carrying out administrative work for EPLF's mass mobilisation activities. In his day job he was a logistics expert who worked hard for a living. I used to refer to him as 'Mr Efficiency' for he had a flair for processing paperwork efficiently.
I have moral obligation to write about Geryé due to the fact that he exemplified the endeavours many Eritreans exerted and sacrifices they made for the Eritrean cause. On a personal level, I feel duty-bound to release his ghost that lived in my psyche for a long time.
Simply stated, Geryé was the embodiment of selfless devotion to the EPLF, whose past history still perplexes me. And what I find fascinating now is what happened to Geryé and his likes in post-independence Eritrea.  Sadly, things would not turn out well for Eritreans as well as the officious 'Political Commissars' due to the leadership's emasculatory practices in the end.
Every time Geryé comes to mind I am reminded of his bossy attitude, how small he made people feel around him, and how compelling his 'yesmanship' was.  With all due respect to him, such traits defined his façade. I do not think he deliberately meant to cause discomfort to others, but that is how he was.
Geryé was a dark complexioned diminutive figure, with spotted face and soft curly hair that eventually turned into salt-and-pepper with time.  He stood out among the Eritrean crowd in Mannheim for many qualities he possessed – confidence, team playing, tenacity and leadership. I can say he conveyed not only streetwise qualities but also an aura of poise and dignity. For the keen observer, Geryé nurtured a well-disguised-ambition.
What I remember the most is how he threw his weight around and walked with swagger as if he was on top of the world. He was up in arms on behalf of the EPLF all the time.  He also kept up appearances all the time, and all the way, that nothing was wrong as far as the EPLF was concerned.
He, like many others, was unquestioningly compliant with the front's political philosophy. Besides, it is to be remembered during the pre-independence era the EPLF was in complete control of its followers; and as a result, it was plain sailing for the front by making the most of its best activists. It also had Geryé at its mercy, so to speak.
I first met Geryé back in 1976/7 in Mannheim, Germany, during "the best of times and the worst of times" as Charles Dickens put it so eloquently in his novel, 'A Tale of Two Cities'. As Dickens stated, 'it was the age of wisdom, it was the age of foolishness, it was the epoch of belief, it was the epoch of incredulity, it was the season of Light, and it was the season of Darkness'. One thing I learned from 'A Tale of Two Cities' is how individuals who appeared to seek justice during the revolutionary years were kind of confounded at the end of the day.
Anyway, I simply could not connect the dots then; neither could I act on the constellation of deceitful symptoms that was forming during those innocuous years.  With the mind of a young enthusiast, it was impossible for me to think clearly about the historical and future implications of EPLF politics.
Unbeknown to the public, the writing was on the wall; the EPLF was on a negative trajectory concerning human and democratic rights of its fighters, and in the end, the people of Eritrea. What I can say now is the armed struggle was full of tell-tale signs of abuse and ill-intentions which I personally chose to ignore by simply going with the flow regardless of the reality on the ground – there were executions, 'freezing', imprisoning, bullying, banishing dynamic combatants deemed 'foreboding' – all shrouded in secrecy; and all done in the name of 'rescuing the front from danger'.
Basically, the EPLF leaders always felt at liberty to construct a narrative of their choice, and would have things their way by hook or by crook. Of course, we did not raise a finger then against them. We witnessed when the leaders were more interested in milking the crowd for adulation leaving them drained and, of course, out of pocket.
There were also public condemnation practices to intimidate others into aptly comporting themselves. Furthermore, the EPLF was quick to condemn its critics by publicly humiliating the 'unruly lot', and, rather unceremoniously, evicting them from the 'EPLF Club' for not towing the line. The public took all that in without a whimper. Why?  Firstly, the public was always overwhelmed by the big picture – a picture filled with blood, sweat and tears; secondly, EPLF's 'Morality Police', the Geryés of the time, were always ready to pounce on those who acted slothfully, and on the 'offenders' who happened to snap 'out of prescribed character'.
The front introduced and practised the collective mind-set approach in the strictest manner in all its structures and affairs. Although the core drive for that approach was designed, ostensibly, to maintain discipline and uphold a regimented structure within the fighting forces and followers, its practices were secretive, manipulative and heavy-handed.
The regimented mind-set laid the groundwork for secret operations. Through secrecy, the instrument of machination, the front managed to evade all forms of accountability. Also, the followers were made to fear 'the long tentacles of the revolution' which in turn ushered in acquiescence.
Going back to Geryé, I can say that he functioned through (and was shielded by) the mechanisms described in the above paragraphs. Noticeably, Geryé and his friends were given a 'group identity' which helped them do their job in a machinelike manner. That very social category was used to rally the foot soldiers and create a political cohesion amongst them; but it was certainly misused in creating 'us v. them' rifts.
Basically, there were no individuals per se within the EPLF's mass mobilisations, but cliquish groups of aficionados to defend the ethos as well as interests of the EPLF. To me it was all about imposing rules and executing orders. Geryé enjoyed his group identity because he was a stickler for carrying out instructions within his group; truly, he was on top of his duties.
Looking back, I can say EPLF's group identity did not empower its legates but used them instead. It became a mechanism of control. That very control is what instigated, in the end, the symbolic castration of the dutiful groups of conformists. I am sure such paroxysms of outbursts would annoy Geryé to the maximum and make him react raucously. Frankly, I would not blame him at all because he was impulsively dedicated to carrying out his duties at all costs. However, it would not be an exaggeration to describe his actions as an exercise in smoke and mirrors.
Once again, there was a hefty perception of in-group v. out-group in Mannheim during Geryé's stewardship.  Simply stated, the term 'out-group' refers to anyone who was not in his group. The cohesion of the in-group was realised by ganging up on the former ELF combatants. Geryé's group found not only cohesion but also satisfaction at the expense of abusing them as if they were the enemies of Eritrea.
Emboldened by the EPLF officials based in Frankfurt, Geryé considered his own group as the superior group which looked down upon the 'disreputable, deceitful, evil' former ELF fighters. As far as he was concerned, the former ELF freedom fighters – the out-group – were snakes in the grass. The likes of Semere, Isak, wedi-MeHari, Yebio, Qeshi and many more were the regular targets. The unfortunate truth is many of us, due to our sub-standard behaviour, were looking on and making no move to help them.
Other Divisive Issues
EPLF politics was not all rosy. There were matters Geryé would not address when challenged (contentious issues of the time) – the handling of the 'MenqaE' / 'Yemin' anti-authoritarian movements within the struggle which ended in summary execution of their members. The EPLF ridiculed the movements publicly, and of course, Geryé would parrot that position rather conceitedly.
There were other issues the front frowned upon as well – the rounding up of young fighters from villages and forcibly conscripting them in order to make them take part in the raging wars. On one hand they argued 'it had to be done to rescue the front'; on the other, they claimed all EPLF fighters were volunteers who enlisted in the armed struggle by free will.
A set of fixed rules, such as dodging the real reality, knowing the front's bottom-lines, locking horns with the 'unruly' on behalf of the EPLF …etc., was pretty much the order of the day. In such intensely on-message atmosphere, only the yes-men were authorised or tolerated to take part. And the rest were made aware of 'the long tentacles' and to feel trivial.
Although Geryé and I were not bosom buddies, not only did I respect him as a fellow Eritrean, I also regarded him with genuine admiration for his hard work. However, even in his friendliest remarks, I could sense an undercurrent of unfriendliness towards me because I was not as committed to the Eritrean cause as he was.
Geryé and I worked together – in fact, we worked on some big projects together (job related). He was good at his job; but I can say he was much better at conducting his mass mobilisation activities. Basically, he spent a lot of time in pushing the front's agenda. He must have felt that was his duty to follow a higher calling and provide his services to the cause. Again, I bear witness to the fact he was very committed to the cause.
Looking back, I can say that all EPLF activities were choreographed to the last detail, and Geryé performed his duties to the letter; actually, I may sound a bit out of line here again, he acted as a flawless political butler. We the devotees, thoughtlessly, and rather imprudently, heralded such practices as the necessary evil.
Geryé was certainly a central player in our community, and he always was seen as if he was an intrinsically linked to and valued individual by the front.  He kept his underlings, the likes of Asres Tewelde, MeHari Mihtsun, wedi Mesmer and others, in line all the time.  Through his bossy approach and secretive ways he projected an aura of influence around him. On the contrary, I was a peripheral player throughout the struggle; and I was not as diligent and vigilant as Geryé was. Regardless, I always thought he seemed a bit out of his depth, and his vanity did work on his head.
I guess all that bravado he exhibited had to do with EPLF's practices of the time – all activities were intended to keep an eye not only on the 'other' but also on each other; and they were mostly applied to exorcise dissent or deaden any intellectual challenge. That warranted the way Geryé carried himself around us as if he was a member of some secret party or a secretly designated warden. In other words, culture of intimidation was rife within EPLF's mass organisations, which Geryé gladly impersonated.
Life went on with the struggle at the centre of everyone's attention.  And Gerye worked hard till the end to keep the spotlight on him and the front. If anyone deserved a medal for hard work in our community, it was the indomitable Geryé.
To make a long story short, on the 24th of May, Eritrea's independence was realised in 1991. Finally, the armed struggle came to an end.  As the saying goes, every ending is a new beginning – including the day Eritrean independence party turned into a memorable gala that lasted for days.
I remember seeing Geryé dancing as if there was no tomorrow. All the hard work he had put in for years paid off.  But that last dance marked the end of the struggle and the beginning of an ill-fated journey alongside the regime. I can say that somehow independence made him a bit redundant.
The Conundrums of Post-Independence Eritrea
The dawn of a new era in Eritrea caught us by surprise when the provisional government began to show its true colours, and of course, its teeth.  It was not interested in matters of great concern to the general public; instead, it was interested in appropriating power as soon as the war came to an end.  I noticed the role Geryé used to play diminished considerably; his input was no longer needed.
I did not know what awaited Eritreans around the corner after independence.  Those of us who rolled with the punches, and those, like Geryé, who punched above their weights, plunged right into building expectations.  No one expected the public was going to end up getting the short end of the stick. They say that is what revolutions do in the end – the victors end up misappropriating power, and the rest are cast aside.  And that is what happened in Eritrea.
Managing our expectations was not something we were good at, so to speak. What we thought would happen was not what actually transpired. The post-independence era dealt with the critics, supporters and cliquish cohorts alike. That meant Geryé had to get down off his high horse.
Eritreans were simply lulled into a false sense of freedom and security as the provisional government went to work – getting rid of its forcibly conscripted combatants, establishing its provisional National Assembly composed of its Central Council and 64 appointed members, neglecting the highly anticipated repatriation of 500,000 refugees from Sudan, mishandling the protest by the war-disabled fighters at Mai Habar training centre, victimising EPLF fighters who staged a protest in Asmara over continuing unpaid service and more. All along Geryé was there to support the government's stand. What about me? Well, I was too puzzled (afraid is the right word) to have a say on those dubious matters.
In February 1994 the EPLF held it 3rd Congress, transforming itself into the People's Front for Democracy and Justice (PFDJ), and approved a National Charter for future constitutional government. There was Geryé, our 'hero', proudly registering people to become PFDJ members.
Soon after, the PFDJ made preparations for a total take over.  It became apparent that Eritrea was theirs for the taking. The experienced bureaucrats were pushed out, most of the civilians were made redundant, every government position was filled by ex-fighters, big industries and factories were nationalised, and it became apparent Eritrea was not for Eritreans, but it belonged to the regime.
By that time I had left Mannheim I never saw Geryé again.  To shorten the account, when the calls for change reached a crescendo, the president arrested eleven government officials and 10 journalists in September 2001. I heard Geryé and his group welcomed the draconian measure taken by the president as we, the 'unruly lot', witnessed the Eritrean tragedy unfold in front of our eyes.
What happened in the end?
What happened after independence?  The new rulers kept a tight rein on everything. Literally, tighter than the previous eras. And Eritrea regressed.
A 'paranoid style' of politics began to crop up.  As paranoia set in the regime began to have an irrational suspicion or mistrust of 'outsiders'.  Instead of putting the massive Eritrean diaspora workforce at its disposal to use and make up for lost time, it chose a 'self-reliant' approach which led its ex-fighter force to exhaustion.  Eventually, the country fell into the hands of burnouts.
Private enterprises were heavily eroded; building work for private citizens was rigorously curbed; Eritrean an foreign investors were continually given the run-around; bureaucracy was arbitrarily applied to frustrate citizens;  educated citizens were systematically kept out … and more.
The situation turned so bad Eritreans started fleeing. Not only normal citizens, former fighters fled from the country they themselves liberated.  For instance, the very individual who led his army to liberate Asmara on 23-24 May 1991 is now living in Germany as a refugee.
Independent Eritrea produced more refugees during the Isaias Afwerki's period than the previous eras put together – the Haile Selassie and the Dergue eras. That is the Eritrean paradox.
What about the PFDJ crowd?
During the armed struggle, we Eritreans thought that we were striding along the yellow brick road to our total emancipation.  Instead, independence laid bare the hollow secrets of the leadership.  We witnessed our hopes vanish into thin air.
Soon after independence, the PFDJ came out of its cocoon to wreak havoc. Eritrea was thrown in a state of paralysis.
Eritreans like me who still follow what is going on back in Eritrea know the living conditions in the country – pitiable public services, deficient employment opportunities, poor socio-economic-political climate, non-existent human and democratic rights, and menacing atmosphere.
Eritreans should own up that they created a monster. The president never accepts advice let alone blame; never admits a fault or wrongdoing; he always blames his failures on his 'enemies'; he never leaves his followers room for alternatives but presses them to adopt a tunnel vision in all matters of opinion. In other words, he pushes them to adopt a fortress mentality as he shoves big lies down their throats.
Time under the ruling clique has evidently demonstrated that no one is indispensable in Eritrea – ex-combatants, Government officials, the Eritrean youth, the loyal fellowship of PFDJ partisans, including Geryé.
What happened to Geryé?
Geryé could have chosen to study; he could have invested time and energy into something else; but he chose to dedicate his life to support the struggle. He was not only committed but he was also very loyal to his ideals. The sad part is, as soon as Eritrea went past the post, Geryé' and his likes were simply left behind.
Geryé's 'yesmanship' did not come to his aid. His services were no longer useful or desirable.  He, like the rest, was used and abused by the brotherhood he supported all his adult life.
Like me, he is watching Eritrea from afar now. His dream was to live in Eritrea in his old age. He waited and waited for the situation to improve and for the regime to accommodate his needs. That never happened.
A few years ago I asked about Geryé. I was told that he left Mannheim for the East Coast of the United States. I did not ask why he took that decision instead of heading back to the land of his birth; I knew the answer.  Eritrea is not his anymore. The monster could not make any distinction between Gerye, the high-flier, and me, the hardened critic.
The same thing happened to his comrades he left behind in Mannheim. I hear they have all aged and are lost in a shuffle. I feel for Asres the most because he was my neighbour.
One can say that in the end, Geryé, like thousands of PFDJ supporters, abandoned his dreams of returning to Eritrea and decided to stay away from it for good. That speaks volumes. Yes, it speaks volumes because the end of the struggle was not kind to Geryé. He was betrayed. He was used and discarded.
BTW, what does the theory of 'small-self' have to do with Geryé? It doesn't. I'm afraid he suffered from the effects of 'big-self'. His 'sono io' attitude was severely curtailed because the self-assured hubris among the activists like him was shaken in post-independence Eritrea.
I feel there is a kind of poetic justice lurking around the corner. Until that is realised, wherever you are, happy New Year, old chap.