Djibouti and Isaias Afwerki's Secret Visit To Qatar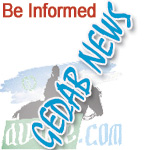 Barring any last-minute changes,  Isaias Afwerki is paying an unpublicized visit to Qatar on Tuesday to meet with its Emir to discuss the stalled Eritrea-Djibouti border agreement.
According to our sources, Djibouti's president, Ismail Omar Guelleh, who was also invited, has indicated that he will not show up unless Qatar provides assurances that Isaias Afwerki will honor the terms of the agreement: withdraw Eritrean troops and negotiate in good faith on the matter of prisoners of war.
The Eritrea-Djibouti agreement has been a diplomatic embarrassment to its mediator, Sheikh Hamad bin Khalifa AI-Thani, the Emir of Qatar, who staked his reputation and goodwill on its implementation. The agreement was signed on June 6, 2010 (two years after a clash broke out between Eritrean and Djibouti) and Qatari peacekeepers have been stationed along the disputed border for nearly three years.
According to our sources, this is the first international trip Isaias Afwerki has taken in a year.
Qatar is sending a private jet to pick up Isaias Afwerki who lost his presidential jet in October of last year when Eritrean pilots flew it to Jizan, Saudi Arabia and asked for political asylum.  Just this week, a pilot who was dispatched to Saudi Arabia to retrieve the plane also asked for political asylum in the Kingdom.
Article 3 of the mediation agreement calls on the two nations to provide a list of their POWs and missing persons.
The Eritrean regime has consistently said that it is not holding any Djibouti prisoners of war–since it doesn't admit there was a war to begin with. Neither the military clash, nor the casualties (dead, prisoners of war, missing in action), nor the peace agreement that followed it have been acknowledged by Eritrea's state media.
However, last year, the UN's Monitoring Group on Somalia and Eritrea, whose mandate includes following up on the Eritrea-Djibouti agreement, interviewed two Djibouti prisoners of war who had escaped captivity and surrendered to Sudanese officials in the Qorora/Sudanese border on September 2011.
The two Djibouti soldiers, whom the Monitoring Group identified as Privates First Class Ahmed Eeleeye Yabeh and Kadir Soumboul Ali, were on a list of POWs that Djibouti provided in its report (their identity was included as an annex to the report) to the Security Council. The UN found that the Eritrean regime is still not in compliance with Resolution 1907 and extended the monitoring group's mandate.
It is not clear whether Isaias Afwerki's trip will bear results or if it is another stalling technique.
//END
awate.com
inform. inspire. embolden. reconcile.