Somalia Elects President Hassen Sheik Mahmoud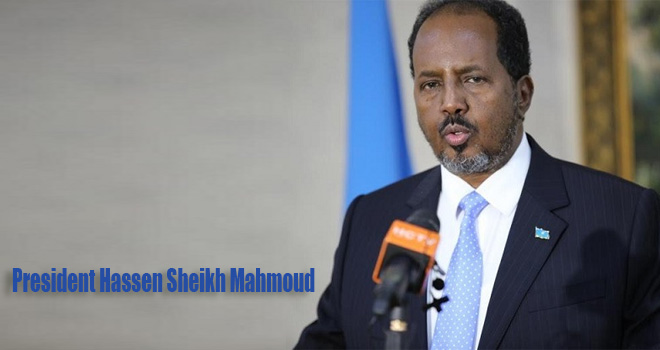 Somalia led the ex-president Formaggio to the Exit door and welcomed President Hassan Sheikh Mohamud who won the election by 184 votes.
Amid a worsening inflation, lack of security, food shortage and a widespread draught, Somalia's 328 representatives elected Hassan Sheikh Mohamud out of 35 contenders. Mohammed Formaggio, the last president came next.
President Hassen had served as president from 2012-2017.
The election was carried out in a secure place in Mogadishu where a curfew was announced on Sunday.
The term of the previous president has ended on February 8, 2021, and candidates vying to run for office immediately said they no more recognize him as the President of Somalia. But Formaggio doubled down and extended his term in office by two years causing rebels to heighten their attacks against government forces to pressure him to step down.
Finally, Formaggio yielded to the demand and opened the door for the marathon Somali election in which 36 candidates competed.
By the second round, it became apparent Hassen Sheikh Mahmoud will win the election when he secured about 165 votes. In the third round that ended late Sunday, the 66-year-old Hassen Sheikh Mahmoud was elected president and was sworn in. The previous president conceded and was sworn in.
The new president is the leader of Union for Peace and Development party and is "one of the founders of Mogadishu's SIMAD University."
In 2017, Formaggio came to power amid a wide euphoric atmosphere; Somalis were optimistic he will lead the country towards peace. However, one year after he took office, he sent hundreds of youth to Eritrea for military training, and regional news stated the Somalis were participating in the Ethiopian civil war.
In reaction, "Somalis became aware of the fate of their children, mothers demonstrated and demanded that President Formaggio bring their children back and disclose they situations."
Formaggio's decision to ally himself with the Eritrean president and the Ethiopian prime minister, and the mysterious assassination of "Ikram Tahlil Farah, a 24-year-old Somali whistle blower who worked for the cyber security unit in the Somali National Intelligence and Security Agency (NISA)," contributed to the drop in his popularity.
Ikran was found dead in Mogadishu after she "disclosed information about the Somali recruits killed in Tigray."
A veteran Somali diplomat said, "President Hassan [Sheikh Mohamud] is more experienced and Somalis hope he will be careful not to repeat the mistakes of his predecessor."
Related News
Eritrea: A Conveyer Belt Supplying Mercenaries