Major General Omer Tewil Died in Prison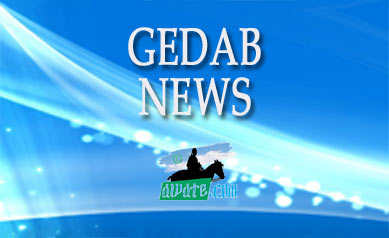 Gedab News learned that Major General Omer Hassen "Tewil" died in prison early this morning. His body was not given to his family by the time this news was published.
Major General Tewil was arrested in connection with the Forto incident of January 21, 2013, in which several army officers stormed the Ministry of Information building to broadcast their message challenging the rule of Isaias Afwerki.
Major General Tewil joined the Eritrean Liberation Front (ELF) in the sixties of the last century and was a member of the fourth zone under the command of Mohammed Ali Omero, who was arrested last week in Asmara.
Together with Omero, Mesfin Hagos, Ramadan Mohammed Nur, Alamin Mohammed Saeed, and others, Tewil is considered one of the founders of the PLF1 which split from the ELF under the command of Osman Saleh Sabbe.
Major General Omer Tewil was commander of Brigade 51 during the liberation of Nakfa, and commander of Brigade 61 until the liberation of Eritrea.
He was chief of staff of the Eritrean army during the border war with Ethiopia. The last position he held was commander of Operational Zone #4 and was positioned in Asseb.
After the death of Major General Wuchu, Tewil is the second major general to die in recent months. Out of the six major generals of the Eritrean army, only four are still alive.
For a few days after the Forto incident, Tewil was put under house arrest until he was taken to prison where he remained detained since February of 2013.
Related link: https://awate.com/eritrean-ambassador-to-nigeria-arrested-in-asmara/
UPDATE (11:00 am): A relative of Tewil who lives in Canada is denying the news. We are continuing further verification and will update this news accordingly.