Stockholm Rally Against Eritrean Government Festival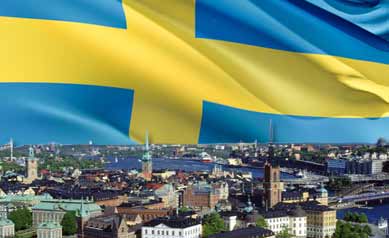 The Swedish- Eritrean partnership for Democracy/ SESADU (Svensk-eritreansk samarbetsorganisation FÄr demokratiutveckling) is calling for "a massive rally" against an Eritrean government sponsored festival planned for the period from July 31st to August 3rd in the suburbs of Stockholm.
Using local facades, every summer the Eritrean government holds "propaganda festivals" to increase its exposure among the youth and maintain its support base. But recently, its shows and festivals are being challenged by huge numbers of Eritreans who oppose its violations of human rights, and "because it is unelected and has ruled Eritrea for 23 years by the power of the gun."
The Eritrean government activities are executed by youth groups known as YPFDJ, an affiliate of the only party in Eritrea (The People's Front for Democracy and Justice-PFDJ). The YPFDJ Swedish branch is the largest in Europe.
This month alone, PFDJ festivals suffered from two blows. Authorities of the city of Bologna, Italy, made a belated apology for allowing such a festival to take place while Gissen, Germany, following the example of Bologna, declared it will not allow the usual festival to take place this year.
A member of SESADU told Gedab News, "We are hoping the authorities in Stockholm will desist and prevent our city from becoming a venue for promoting a government that is known for its human right abuse of Eritreans."
Sweden and Eritrea are at loggerheads over the case of Dawit Isaak, an Eritrea Swede journalist who has been jailed in Eritrea since 2001 without being charged or formally sentenced.
The rally against the PFDJ Stockholm festival will be held starting from 11pm on August 2nd, at EggebygÇrd- Folkets Park.
//END
Gedab News
inform. inspire. embolden. reconcile.