Ethiopian Rebels Release German Tourists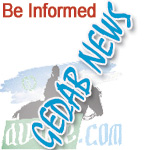 The Afar Revolutionary Democratic Unity Front (ARDUF), a rebel group whose goal is to unite Afar nationalities of Ethiopia, Eritrea, and Djibouti under one political entity, announced today that, on Monday,  it released two German citizens it had been holding since January 17, 2012.
In a statement obtained by Gedab News, ARDUF stated it had "handed them [the prisoners] over to Afar elders sent by the local Afar Leader Darassa Abdalla Aliyyu in the presence of German Embassy representatives led by Mr. Michael Biontino, Deputy Ambassador in Ethiopia to send them back to Germany to meet with their loved ones again."
ARDUF apologized to the released prisoners and blamed the Ethiopian government for making it impossible to release them sooner: "the Ethiopian government who declared war on us not only made all movements impossible in [the] area for the last one month but also brought our attempts to naught."
ARDUF accused the Ethiopian government of hindering the release efforts because it was more interested in "incriminating the neighboring Eritrean government" as a terrorist outfit.
The statement from ARDUF stated that its main grievance is that the Ethiopian government is taking "Afar ancestral land" and using it to settle "Tigrigna speaking people from Tigray Region" or giving the land away to "Indian, Canadian and American Commercial Companies [sic.]"
ARDUF's statement made no mention of the two Ethiopians who were captured along with the Germans.
In previous kidnapping cases, the Ethiopian prisoners were released weeks after the European tourists, and only after the campaign to release them was given wide publicity.
Related Story
Shifting Alliances: The Killing And Kidnapping Of European Tourists
//END