Ethar Delivers Emergency relief To Eritrean Refugees In Yemen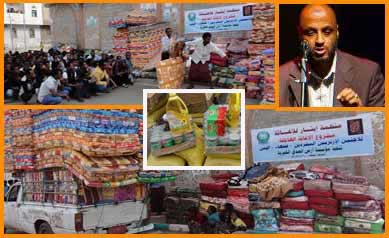 Ethar Relief, a UK based humanitarian organization has delivered emergency relief to Eritrean refugees who are stranded in Yemen and sleeping in the streets.
The Executive director of the British based organization, Mr. Sultan Omer, said his organization has delivered sponge mattresses and blankets for the 216 refugees. It has also set aside a budget of $20,000 to feed them for two-months.
Mr. Sultan Omer, a Norwegian National of Eritrean descent, said,"Ethar's resources are overstretched and we need help to meet emergency relief costs to help our unfortunate refugees." According to Mr. Sultan, Eritreans in Adelaide, Australia, and Jeddah, Saudi Arabia, helped raise a portion of the funds that Ethar is spending on the Sena'a Street refugees.
The refugees are known as the Sana'a street refugees after the name of the Yemeni street whose pavements they have made their homes after the UNHCR dumped them there.
Mr. Sultan told Gedab News that his organization needs help in spreading awareness about another tragic situation concerning the presence of thousands of Eritrean refugees in Khokha, camp near the city of Hudeidah, Yemen.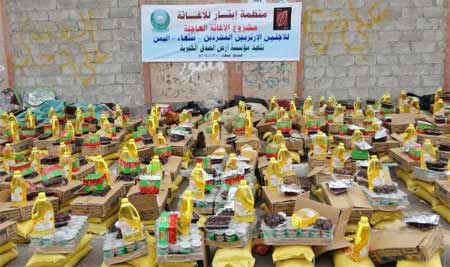 These refugees, Mr. Sultan says, "have lived in the camp for years and they are vulnerable since they do not have many relatives in the West as the other segments of the Eritrean population to help them."
The refugees in Khokha are mostly Afari fishermen and nomads from the Dankalia region of Eritrea. He said, "with no help, they are silently suffering in desolate refugee camps."
As far as the Sana'a street refugees are concerned, Mr. Sultan said, "the UNHCR has to stand up to its responsibilities and look after them. But in the meantime, we should do our part to help."
The UNHCR, which took charge of the refugees from Yemeni authorities, dumped them in the streets after keeping them in limbo for three-months.
Ethar Relief also runs several relief activities in many Eritrean refugees in Sudan, particularly Shegerab camp which houses tens of thousands of refugees that the UNHCR has disowned about two decades ago. Ethar is involved in digging wells, distributing food and in arranging medical visits by volunteers to the Sudanese refugee camps.
In the over populated Shegerab camp, the refugees live in desolate conditions with little or no education, medication or resettlement opportunities.
To donate to Ethar relief's efforts, visit < http://www.ethar-relief.org/>