Eritrea: Eid Prayer Celebrated Under Heavily Armed Guards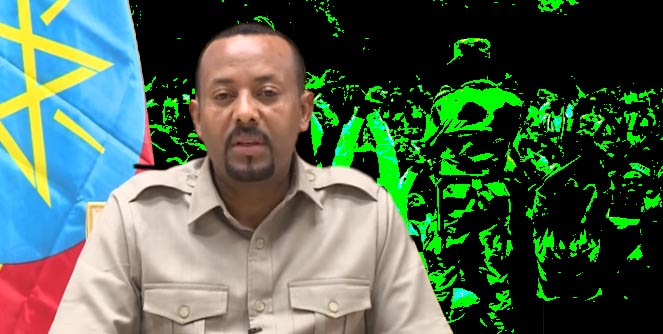 For the first time in remembered history, Eritrean Muslims performed Eid Al Fitr prayers under heavy military presence. Security forces had tightly surrounded several prayer fields and major mosques in the country where thousands of people congregated for the early morning Eid prayer.
In the capital city, Asmara, the security forces brought along a fire engine that they parked on the side of the street until the congregation dispersed after the conclusion of the prayer. Observers believe the water-gun equipped fire truck was brought as a precaution to fight possible demonstrations.
Usually, armed soldiers arrive at the prayer scene only as bodyguards accompanying senior officials, but this year, the people watched the intimidating armed presence encircling them. The presence of armed soldiers is an unprecedented practice that has become common since last year when Eritreans demonstrated against the government's interference in the affairs of the AlDia'a private school in October 2017.
At the prayer of this year, mothers and neighbors accompanied to the prayer area many minors whose elder siblings or fathers are still in jail after the mass arrest at the funeral of Hajji Musa who died in jail last March.
Meanwhile, on Eid Day, Friday, June 15, 2018, Ethiopia pardoned 304 prisoners mostly arrested under the 2009 Anti-Terrorism Law it passed in 2009 to curb the spread of unrest in the country.
The pardon benefited many prisoners, some of whom were arrested several years ago while others were on death row.
The released also include Muslim activists and community leaders arrested after the Awlia School unrest that erupted in January 2012.
Since his election as prime minister of Ethiopia in April 2018, the government of Dr. Abiy Ahmed has emptied many prisons around the country releasing opposition members, journalist, and other political prisoners.
On June 4, 2018, Gedab News reported that "the release did not include individuals arrested after the Awalia school crisis of 2012." The Awlia prisoners were among those released on Friday, June 15, 2018
Related Reading
Unrest in Asmara, US State Department Issues Warning (Oct. 31, 2017)
Ethiopia Reiterates Its Acceptance of The Boundary Ruling (June 5 , 2018
Close to a Thousand-People Arrested at Haji Musa's Funeral (March 5, 2018)