Dr. Abiy and the African Union Succeed in Sudan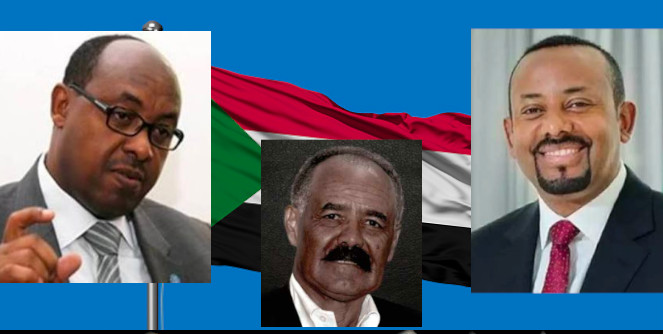 After months of tense negotiations, leaders of the Sudanese opposition alliance and Sudan's Transitional Council (TMC) signed the Political Accord today in Khartoum. Talks will continue on the second document known as The Constitutional Declaration.
Both sides expressed their gratitude to the African Union and the Ethiopian mediators for their hard work in helping bring about a successful result to the negations.
In June 7, 2019, Prime Minister Abiy Ahmed of Ethiopia, with the support of the African Union, offered to mediate between the Sudanese forces. The prime minister appointed Ambassador Mahmoud Derir, one of his top diplomats, as a special envoy to represent him.
While the world leaders hailed the initiative, only Isaias Afwerki of Eritrea was not supportive of it. He lambasted the AU and PM Abiy's initiative and warned, "The Government of Eritrea requests the AU to refrain from internationalising and exacerbating the situation in Sudan."
Though Isaias has visited Saudi Arabia and Egypt to discuss ways of aborting the initiative, neither the UAE, Saudi Arabia, or Egypt agreed with him or made public comments against it.
A source informed Gedab News that "Isaias is enraged the AU and Ethiopian initiative bore fruit after his attempts to rally the support of Egypt, UAE, and Saudi to undermine the Sudanese negotiations."
Isaias Afwerki has lost the trust of the Sudanese opposition parties some of whom he trained and hosted for many years in Eritrea until they returned to the Sudan following an agreement in 2006. However, Isaias has been using his influence on the opposition groups in his negotiations with the Sudanese regime over border security, finance, and immigration.
The Eritrean government's intelligence operative roam freely all over the Sudan.
According to sources, in his last meeting with Lt. General Mohamed Dogolo, Isaias warned him of the security repercussion to Eritrea if he recruits soldiers from Eastern Sudan where hundreds of Eritrean refugees and exiles reside.
Isaias has also told Lt. General Abdel Fattah al-Burhan, the head of the TMC, that, "Eastern Sudan is a security risk to Eritrea and the region should not be militarized."
Since he signed the much-celebrated agreement with PM Abiy in July 2018, the initial euphoria has cooled down and the relationship between Isaias and PM Abiy has not seen any improvement but deterioration. The successful outcome of the AU and Dr. Abyi's initiative in the Sudan is expected to widen the gap between the two.