Formal Split: EPDP Wing Reorganizes Itself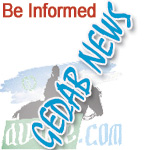 November 23, 2010: In a meeting held today, an Eritrean People's Democratic Party (EPDP) wing reorganized itself and elected an eleven-members executive body. Dr. Tesfai Sebhatu was elected as chairman and Haj Abdenur as vice chairman.
The Eritrean People's Movement (EPM), the Eritrean People's Party (EPP) and the Eritrean Democratic Party (EDP)  had formed the EPDP in a merger on January 1, 2010.
A press release by the EPDP  issued on November 7th had indicated that the ex-members of the EPM had been expelled from the EPDP.
The wing of the EPDP that was reorganized today has former EDP and former EPM in its member list. Six of the executive committee members are ex-EPM while five are ex-EDP members.
Several others who joined the merger from both EPM and EDP have been elected to the newly formed a central council which is composed of 26 people. The eleven-member executive committee were elected from the central committee.
The names of the executive members (in alphabetical order) are as follows:
Abdulaziz Khiar
Adhanom Gebremariam
Desbele Mehari
Dr. Tesfai Sebhatu
Haj Abdenur
Isaias Asfeha
Mohammed Berhan Abdulkadir
Mohammed Taha
Mokonen Haile
Osman Mohammed
Yonas Gebreamlakh
Related Links
http://www.harnnet.org/index.php/about-us
https://awate.com/turmoil-in-epdp-2/