Yemane Gebreab, Number 7, Can't Host Meetings In The US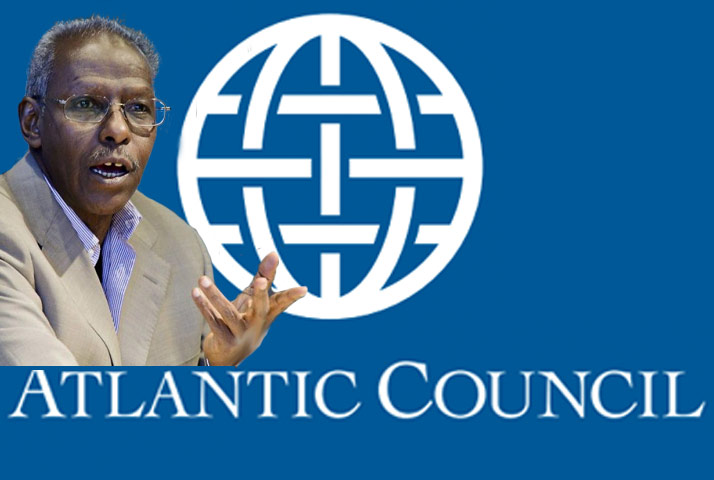 On April 12, 2010, President Barack Obama signed an executive order, declaring, among other things, the following:
I, BARACK OBAMA, President of the United States of America, find that the deterioration of the security situation and the persistence of violence in Somalia, and acts of piracy and armed robbery at sea off the coast of Somalia, which have repeatedly been the subject of United Nations Security Council resolutions (including Resolution 1844 of November 20, 2008; Resolution 1846 of December 2, 2008; Resolution 1851 of December 16, 2008; and Resolution 1897 of November 30, 2009), and iolations of the arms embargo imposed by the United Nations Security Council in Resolution 733 of January 23, 1992, and elaborated upon and amended by subsequent resolutions (including Resolution 1356 of June 19, 2001; Resolution 1725 of December 6, 2006; Resolution 1744 of February 20, 2007; Resolution 1772 of August 20, 2007; Resolution 1816 of June 2, 2008; and Resolution 1872 of May 26, 2009), constitute an unusual and extraordinary threat to the national security and foreign policy of the United States, and I hereby declare a national emergency to deal with that threat.
The list of the individuals who contributed to the "unusual and extraordinary threat to the national security and foreign policy of the United States" was provided as an annex:
1. Abshir ABDILLAHI [born circa 1966]
2. Hassan Abdullah Hersi AL-TURKI [born circa 1944]
3. Hassan Dahir AWEYS [born 1935]
4. Ahmed Abdi AW-MOHAMED [born 10 July 1977]
5. Yasin Ali BAYNAH [born circa 1966]
6. Mohamed Abdi GARAAD [born circa 1973]
7. Yemane GHEBREAB [born 21 July 1951]
8. Fuad Mohamed KHALAF [born circa 1965]
9. Bashir Mohamed MAHAMOUD [born circa 1979-1982]
10. Fares Mohammed MANA'A [born 8 February 1965]
11. Mohamed SA'ID [born circa 1966]
With the exception of #7, all are Somali citizens. # 7, Yemane Gebreab, is the political director of Eritrea's ruling party, PFDJ, as well as the adviser to the President of the State of Eritrea. Whenever Mr. Yemane Gebreab has visited the United States, Awate Foundation, along with many activists in the Eritrean opposition, has reminded the Government of the United States of President Obama's Executive Order: sometimes in an editorial; sometimes via phone calls and emails. Sometimes, our concerns were addressed, and sometimes they were ignored, and #7 was allowed to roam freely in the United States and indoctrinate Eritreans.
This week, Yemane Gebreab had two meetings scheduled. One, along with Foreign Minister Osman Saleh, was a much-publicized "public seminar" in the Washington, DC area for today. Another, unpublicized, was a meeting with The Atlantic Council on Wednesday, October 5.
Both meetings are now cancelled, following intense lobbying by Eritrean activists in the United States.
It is unclear why Foreign Minister Osman Saleh, who was also scheduled to present at the "public seminar" (but not at The Atlantic Council) is unable to do so.
The meeting at the Atlantic Council is cancelled.
-//- END
awate.com
inform.  inspire.  embolden.  reconcile.