Awate.com is released from Intensive Care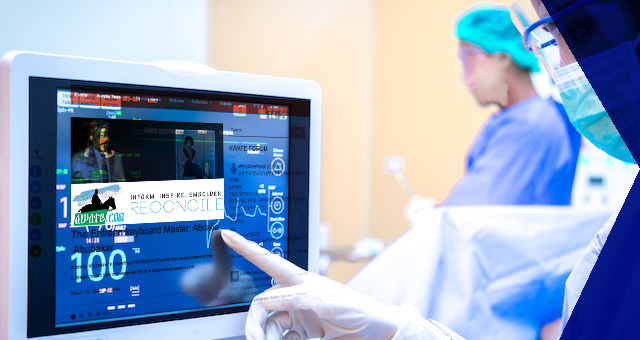 Dear Awate Family,
It is a pleasure to inform you that we have updated the website and added some important features.
Over the last four months we have been working on the task of updating the website, and as you can imagine, it was not an easy job. We had problems with the systems of the entity where awate was hosted. It was not as flexible as we wished. Finally, after five years, we had to move awate.com to another host.
Before we continue, we would like to bring to your attention that we owe much of the support to an old friend and colleague who helped us–both as an able technical expert and as a consultant. It's my dear friend Tesfalidet Meharenna. I and my colleagues are highly indebted to him, and I would like to thank him on behalf of the larger Awate Family.
Currently we are almost finished with the job; if there are minor tweaks, we believe they we will accomplish them soon. Finally, the website is now fast and secure to the level of the industry standards.
Dear Awate Family,
As you know, for over a year, awate.com was annoyingly slow and it not encouraging to browse through its pages without getting frustrated. In addition, it was returning annoying and scary error codes, security risk warnings, and the like. We are glad now it's all over.
Until we make another administrative announcement regarding the Awate Forum and our contributing writers, the following is what we have accomplished:
The website is fully secured, and it now runs on an https:// URL.
The speed is very high and pages load fast–with no waiting time after a click
The annoying warnings of errors and risks are resolved.
Visitors can now browse the archives from the dropdown menu on the landing page.
Since we do not have a premium Disqus-membership, we will always have Disqus-placed Ads in return for using the service. However, we are looking into ways to decrease the Ads.
The main image sizes are now decreased to have a uniform and compact look of the website.
We made minimum design alterations to maintain the original look of the website.
The Regional News widget is now prominently placed on top of the second column (desktop) to provide links to major news regarding the Horn of African region.
We will soon invite regular writers for the columns; inactive columns will be removed.
Content by occasional authors will be published under the Articles Section.
After a slow two years since Covid, and the heavy flow of confusing local news from different places (and silence from Eritrea), we decided to slow down updating both Gedab News and The Pencil. Now we will resume updating as neccessary.
Social media buttons are readily available in all sections of the website and you can share awate.com content, we ask of all contributing awate writers to help in promoting the content by sharing it on your preferred social media platform to
FUNDRAISING
We have noticed that many have refrained from using the donation buttons because of the security risk warning that popped up every time they tried to donate– they just existed to for fear of the security risks. We are glad to inform you that intruding alert is now resolved with necessary security walls. You can contribute with ease.
Soon, we will report on the 2021 Fundraising activity. However, we are already in 2022 and we are continuing to appeal to you to chip in with any amount you can afford—of course you are aware that nothing runs for free. It would be helpful and considerate if you share the burden with us. We trust you will. Different links for contributing are on the landing page of awate.com-1) PayPal, 3) bank transfer, and 2) GoFundme. Thank you in advance. WE will also append related information below.
Thank you
Additional information:
The following are ways to help you contribute:
1. Credit and Debit Cards : Below the "Support awate.com" icon on the frontpage, there is a form through which you can make your donation.
2. PAYPAL: Click the Orange Paypal icon and make your donations. Your contributions will appear on your bank statement as "Paypal*awate.com".
3. Bank Transfer:
Account Name: Awate.com
Bank: Bank Of America,
Acct #: 29570 76732
Swift ID: BOFAUS3N
4. Other Payments: Contact us at for another alternative payment transfer methods.
5. Please share this page in your circles and help spread make the drive successful.
6. Also, please contribute as generously as you can and we appreciate your support in advance.
Thank you.
Awate Team