Behind The Eritrean Regime's Panicked Reaction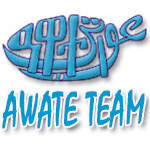 According to the Eritrean regime, the United States has pressured Pakistan to abort a pending aircraft lease and management deal it was negotiating with Eritrea.
Citing an un-named "senior Foreign Ministry official", the Eritrean state media claimed that "Washington is resorting to such illegal acts as part of its hostile attempts of stiffening anti-Eritrea sanctions."  The senior foreign ministry official is reported to have explained that the United States is arguing that the "planes could be used for military purposes."
As reported by Gedab News on February 2, 2011 (Eritrean Airlines: Take Four),  the negotiations with Pakistani Airways had been underway since 2006 and if the deal had gone through and the Pakistani management team's condition was observed,  Eritrean Airlines was supposed to  run as an independent private company whose management reported to a Board of Directors.  This would be a first, and an unlikely one, given the regime's culture of centralization and secrecy: all previous attempts at launching Eritrean Airlines had failed due to massive interference in their management from government officials as well as a crony system which failed to treat the airline as a profit center.
The arguments made by Washington are probably related to reports of the Eritrea Somalia Monitoring Group (ESMG) which has been investigating the role of the Eritrean regime in destabilizing Somalia. As early as November 2006, the ESMG (which was then called the Somalia Monitoring Group) had reported that the Eritrean regime had used dhows, vessels and leased aircraft to transport weapons to Somalia:
On 6 May 2006, at about 0500 hours, an Eritrean military aircraft – Antonov – landed at Dhusamareeb, Galgaduud Region, Somalia. Awaiting the landing of the aircraft were about 75 people, five lorries and two land cruisers. The vehicles headlamps had been turned on to facilitate the landing of the aircraft. The aircraft transported a shipment of anti-aircraft guns. The arms were offloaded from the aircraft and loaded onto the lorries. The lorries, accompanied by the land cruisers, travelled by road to a natural seaport near Hobyo on the Somali coast.

On 15 June 2006 and continuing over a short period of time, about one (1) week, four (4) Eritrean military aircraft landed at Dhusamareeb, Galgaduud Region. Included onboard the 12 aircrafts were various types of arms including AK 47 assault rifles, PKM (machine guns), RPG launchers, a variety of ammunition and military uniforms.

On 4 July 2006, four (4) flights of Eritrean military aircraft landed at Esaley Airport located in the northeastern area of Mogadishu; two (2) of the flights contained arms for the ICU and two (2) of the flights transported a total of approximately 500 military personnel consisting of Eritrean military and fighters from the Ethiopian insurgent groups ONLF and OLF.

On 15 July 2006, Colonel Yusuf Negash Warque, an Eritrean military officer, arrived in Mogadishu on a chartered aircraft. The Colonel, who speaks Somali, conducted a meeting with leaders of the Supreme Council of Islamic Courts including from both the Executive Committee and the Majlis Al Shura (Consultative Committee).

On 20 July 2006, an Airbus A-310-300, operated by Daallo Airlines, departed from Assab, Eritrea, destined for Somalia. Onboard the aircraft were a variety of arms, as follows: B-10 anti-tank guns;heavy (large calibre) machine guns; PKM machine guns, with magazines and telescopic sighting devices; AK47 assault rifles; G3A3 assault rifles; Browning .30 calibre machine guns; 120mm mortars; rifle fired grenades. And, on or about 21 July 2006, a second arms shipment, consisting primarily of a variety of ammunition, arrived in Somalia onboard an Airbus A310-300 – also operated by Daallo Airlines.

On 23 July 2006, late in the afternoon, a commercial aircraft arrived at Dhusamareeb (Galgaduud Region) with a shipment of arms for the ICU. The arms shipment consisted of the following: shoulder fired surface to air missiles and second generation, infrared-guided anti-tank weapons – 50 units; RPG's – 100 units; AK 47 assault rifles – 540 units; FAL assault rifles – 94 units; PKM machine guns – 106 units; ZU-23 and DShK anti-aircraft ammunition – unknown number of units; and foodstuffs, water supplies and medicines. The aircraft that delivered the arms had reportedly departed from the UAE empty, and flew to Eritrea where it picked up the arms shipment.

On 24 July 2006, an aircraft containing an arms shipment and senior Eritrean military officers arrived in Mogadishu's Esaley Airport. The arms consisted of unknown numbers of rockets and other anti-tank weapons.

On 26 July 2006, at 07.45 AM, an Ilyushin aircraft (IL-76) containing an arms shipment for the ICU arrived at Mogadishu International airport. Also on board the aircraft were 10 senior Eritrean military officers. The Eritrean officers were lodged in the Ramadaan Hotel, owned by Abukar Omar Adani, who is a financier of the ICU. The IL-76 departed from Assab, Eritrea, indicating a flight plan designating a destination of Hargeisa (Somaliland), but the aircraft went to Mogadishu. The IL-76 used the call sign or LFT-1221. The IL-76 has the Kazakhstan flag painted on the tail. The registration number on the fuselage of the aircraft starts with the following pre-fix: UN – which is the code for Kazakhstan. Before landing, all road routes in the proximity of the airport were closed and vehicle traffic was redirected elsewhere. Security of the area and offloading of the arms shipment were coordinated by the leader of the Hizbul Shabaab, Sheikh Mukhtar Roboow "Abu-Mansuur". The arms were offloaded onto seven (7) trucks that were covered to conceal the identity of the cargo. Another truck, carrying barrels of fuel, was left uncovered. The arms shipments consisted of a wide variety of weapons, spare parts, and ammunition including, among others, the following: assault rifles, hand grenades, mines, PKM machine guns, LAWs, surface to air missiles, multiple rocket launchers, different calibres anti-aircraft guns, anti-tank guns and heavy machine guns. Also on board the aircraft were military uniforms, machine gun belts
(feeder belts) and medicines.

On 27 July 2006, upwards of 500 fighters from the military forces of the ICU were flown from Easley Airport, Mogadishu, to Eritrea. They were sent for training on the use of the new types of rockets and surface to air missiles shipped by Eritrea to the ICU. Of the approximate 500 fighters,200 were also to receive training in Eritrea in guerrilla warfare. The others were sent to Libya (100) and Syria (200) [more details included under Libya and Syria, this report].

On 28 July 2006, two (2) IL-76 cargo aircraft landed – the first aircraft at 0700 hours – at Mogadishu International airport. Both aircraft contained arms shipments for the ICU. Again, before the aircraft landed, all road routes in the proximity of the airport were closed to vehicle traffic. The arms shipments consisted of the following: anti-tank weapons; ZP-39 anti-aircraft guns with seats; 80 extra barrels for the ZP-39; boxes of ammunition for ZP-39; DShK heavy machine guns and boxes of ammunition; PKM and boxes of ammunition; AK 47 and boxes of ammunition; grenade launchers for the AK 47; mines; FAL assault rifles and boxes of ammunition; grenade launchers for the FAL assault rifle; SAR-80 assault rifles; anti-personnel mines; B-10 anti-tank guns and boxes of ammunition; and 60mm mortars and boxes of ammunition.

On 7 August 2006, an Ilyushin 76 (IL-76) aircraft operated by ERIKO Enterprises, using flight call sign LFT-3756, departed Assab, Eritrea, with a destination of Mogadishu International Airport, Somalia.

On 8 August 2006, 300 fighters of the ICU were also flown from Baledogle Airport (north west of Mogadishu), Lower Shabelle Region, to Eritrea for the purpose of attending military training on the use of rockets and surface to air missiles that Eritrea had recently delivered to the ICU. Earlier the same day, the same aircraft that transported the fighters also offloaded shipments of AK47 assault rifles and PKM machine gun ammunition at Baledogle Airport.

At the end of August 2006, at about 0645 hours, a large military transport aircraft arrived in Mogadishu International Airport with a shipment of arms from Eritrea. The shipment consisted of the following: M-46 130mm towed field gun, D-30 122 towed howitzer, M-30 122mm towed howitzer, D-30 152mm , ZU 57-2-57mm , Zu-23-2, Shilka-4-23mm, Zu-23-4, different calibers of mortars, SA-6 'Gainful' Low to Medium Altitude surface to air missile, surface to air missiles PZRK Strela 2M
aka SA-7 'Grail', RPG-7.

On 8 and 10 October 2006, a B-707 aircraft -the same aircraft used on both days – flew from Massawa, Eritrea to Mogadishu International Airport. The B-707 aircraft bore a Ugandan registration number 5X-EOT and used the call signMHU of Sky Jet Aviation (U) Ltd, formerly Air Memphis. Cargo transported on the 8 October flight consisted of generators, medicines, 2500 single person tents and 30 larger tents, 400 pieces of telecommunication equipment for vehicles, 1500 communications handsets and 10
sealed containers. The intended recipients of the cargo were the ICU military forces based in Raskiambooni, Guriel, Mogadishu and Kismaayo. Cargo transported on the 10 October flight included an unknown quantity of arms and representatives of an ICU military force who were being returned to Somalia from a state that has been providing support to the ICU following completion of military training.
To be sure, in 2006, it wasn't just the Eritrean regime which was heavily involved in arming and training Somalian factions.  In the report, the role of Libya, Saudi Arabia and Egypt is also detailed. What was exceptional about the Eritrean regime was the degree, type and persistence of its involvement AND when confronted, its failure to provide a response beyond blanket denial. The mandate of the Somalia Monitoring Group was expanded and the United Nations Security Council named it the Eritrea Somalia Monitoring Group to highlight the critical role of the Eritrean regime to the carnage in Somalia. In March 2010, the ESMG issued its report stating:
Eritrea — once a major sponsor of armed opposition groups — appears to have scaled down its military assistance while continuing to provide political, diplomatic and possibly financial support. There has been little overall change in the types of arms and ammunition entering Somalia, but the Monitoring Group has observed that small numbers of heavy mortars and wire-guided anti-tank weapons are now employed by armed opposition groups.
This "scaling down" was perhaps in anticipation of the UN Security Council decision of whether to impose sanctions or not.  In December 2009, the UNSC imposed targeted sanctions and on March 10, 2010, by unanimous vote, it expanded the mandate of the monitoring group tasking  it with "oversight of the arms embargo on Eritrea and the designation of individuals subjected to a travel ban and asset freeze for violations."
Throughout, senior officials of the Eritrean regime have issued blanket denials which have puzzled American officials, as recently released wikileaks documents show. The American ambassador to Eritrea, Scott McCullen, issued a classified document on 6/18/2009  entitled "Eritrea's Flat Denial And What To Do About It" where he posited that the only two explanations are the senior officials are either ignorant or lying:
It is possible that Eritrean support for Somali radicals is so tightly held by the Office of the President and/or the Office of National Security that only a handful of Eritrean operatives really knows what´s going on. Thus, the across-the-board denials could seem sincere because the deniers aren´t in the loop and truly believe it would not be in Eritrea´s interest to aid AQ-affiliated radicals.  OR

Eritrean officials are extremely disciplined in sticking to the regime´s policy line. The revealed wisdom is repeated nearly verbatim up and down the ranks. Those who deviate from the party line are canned, often with dire results. Our interlocutors may know or suspect what´s really going on but stick to the Flat Denial out of fear or conviction. The streak of Eritrean superiority that permeates the regime may lead some Eritrean officials to judge that the U.S. doesn´t really know what´s going on in Somalia and that they can bluff their way through this.
As to what to do about it, the American ambassador concluded that anything "stemming from Ethiopian or Djiboutian accounts will be dismissed by skeptics as anti-Eritrea disinformation" and that a more persuasive case could be made using "Somali factional leaders themselves, especially those who have or still do receive Eritrean support." He added: "Eastern European contract pilots who fly into Somalia could perhaps be persuaded to share their experiences. Associates of arrested gunrunner Victor Bout may be helpful. Eritrea´s Nasair, which employs foreign crewmembers, bases an AN-76 in Bangkok and uses it for charter cargo flights in East Africa and the Middle East."
The UN is familiar with the Eritrean regime's habit of arming rebel groups and then (a) completely denying it and (b) refusing to co-operate with those tasked with investigations. In 2007, there was a Panel of Experts (like the Somalia Monitoring Group) mandated to examine arms flow to Darfur, Sudan. Here's an excerpt from its report:
The Panel has investigated allegations concerning the purchase by JEM of more than 3,000 AK-47 assault rifles, 3 unspecified model rocket launchers and an unspecified quantity of 23-mm anti-aircraft guns. These weapons are believed to have been bought in a Member State, which the Panel has contacted with a view to securing more information, and the Panel will await a response before providing further information to the Committee. It is further believed that the weapons were shipped through Eritrea and from there transported by air to N'Djamena and then eastern Chad for delivery to JEM. A trip to Asmara by the Panel to meet with Eritrean Government officials to follow up on the reports could not be facilitated by the Government of Eritrea.

(Source: Report of the Panel of Experts established pursuant to resolution 1591 (2005) concerning the Sudan prepared in accordance with paragraph 2 of resolution 1713 (2006))
Unlike the Sudan panel of experts, the Eritrea Somalia Monitoring Group is better resourced and the UN sees Somalia with a higher sense of urgency than the case of Darfur. The Eritrea Somalia Monitoring Group includes multi-national experts in arms experts, transportation and maritime experts, and finance experts who have been received dozens of testimonies and pictures from those who had first-hand experience of Eritrea's arms running in Somalia.   Based in Nairobi, Kenya, they travel the world following leads and most of their damning report which has panicked the Eritrean regime, comes from Somalis who have switched sides. It appears that the Isaias regime's decision to "bluff their way through" has been yet another miscalculation. The panicked reaction of the Eritrean regime, of issuing dire press releases every day, are a consequence of this: its reckless behavior is finally catching up with it and it is playing its sole remaining card: victim.