A Somber New Years's Eve In Eritrea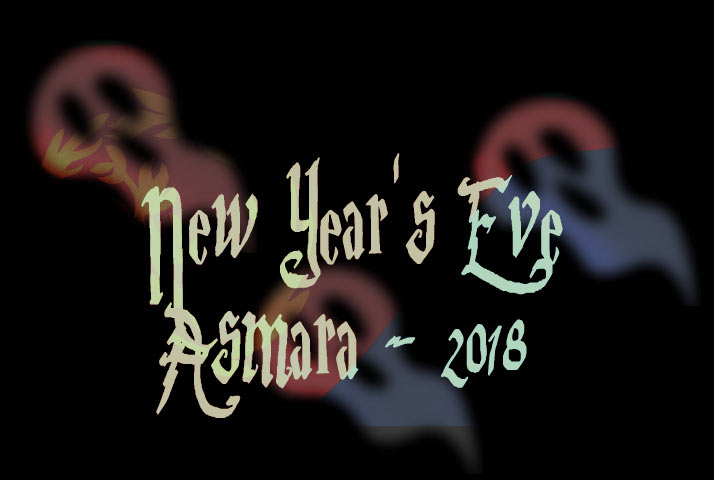 New Year's Eve of 2018 has been the most somber night compared to how Eritreans celebrated the night in the past. Reached by phone in Jeddah, An American visitor to Eritrea Said, "Eritreans who do not need a reason to party strolled lazily with nowhere to go,"
The top echelon of the ruling party, however, gathered in several private houses and places and partied with their select guests
Most nightclubs, bars, and hotels remain closed by the government for allegedly hoarding the local currency, Nakfa, to avoid depositing it in the banks.
Since closed businesses are not able to access their accounts, they couldn't pay their employees who face uncertainty on how to pay their bills. They seem to be less concerned about celebrating the new year's eve as they did in the past.
Residents of Asmara dressed in their best suits and strolled in the streets with empty pockets lamenting the lack of entertainment venues in a new year's eve, in a city that has always celebrated it extravagantly.
Private party organizers who rented halls and DJs for the night couldn't sell enough tickets, "they are now licking their wounds" according to a source.
Meanwhile, Isais Afwerki spent the day in Abu Dhabi hosted by Sheikh Mohammed Bin Zaid, the crown prince of the United Arab Emirates.
It's not known whether Isaias attended a new year party in Abu Dhabi since he spent most of the day undergoing regular medical checkup in an Emirates military hospital. In previous years, he used to frequently travel to Qatar for his medical checkup. But since he allied himself with the Saudi-Emiratee coalition in their relentless campaign of bombing Yemen, he hasn't traveled to Qatar.
[Exactly s year earlier, Isaias had visited Abu Dhabi: Ghost Entourage Accompanies Isaias Afwerki to Abu Dhabi