Djibouti President: Opposition Wants To Lead "Without Struggling"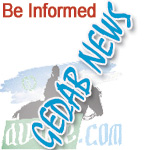 Gedab News, Djibouti, April 7, 2011: Today, in a press conference at the presidential palace, Djibouti President Ismail Guelleh criticized the opposition for having no alternative program and its forerunners for wanting "to be leaders without struggling."
"Opposition is necessary because it prevents what is happening in other countries from happening here," he said, "When all the doors are shut, and there is no competition, that is where the [popular] explosion results from."
President Ismail Guelleh added that he regretted having a weak and ineffective opposition whose main focus is his persona because "having a strong opposition enhances democratic rule," he said, "we lack opposition that works for the people," and that "opposition is healthy and it should oppose the government but based on the people's interest, peace stability."
But why is there no effective opposition?
"I bear [my share] of responsibility in not having a strong opposition, but at the same time, I cannot create an opposition."
"Unfortunately we have an opposition that has participated in the election in 1999 and since then, it has been boycotting, …" Still, he said that he "would cooperate with the independent" opponent.
In reference to the Djibouti-Eritrea conflict, which was brought to the attention of the world by their June 2008 military clash along their common border, Guelleh said "we have presented all the documents to our friends in Qatar and we are waiting for their answer."  This is in reference to requirements of a Djibouti-Eritrea peace agreement brokered by Qatari Amir Sheikh Hamad bin Khalifa Al Thani, as first reported by Gedab News.
Regarding Somalia, he said that he lamented the numerous conferences that are duplication and he said he that he prefers having to implement old agreements before going into new agreements that would produce nothing. He blamed extremist forces like AlShabab in Somalia.  In general, however, "I am optimistic and I believe that we would see a resolution of the Somali crisis soon."
As for the recent developments in the Middle East, he resisted characterization of the region as monolithic: "each country has its own situations, Libya is not like Egypt …"
President Guelleh also spoke of his administration's development plans, with emphasis on housing projects and railway lines to Ethiopia.
Around two dozen TV, radio, newspaper and website reporters attended the press conference which lasted about an hour and thirty minutes.
Djibouti goes to the polls on Friday.