Civil Strife Claims Lives in Eastern Sudan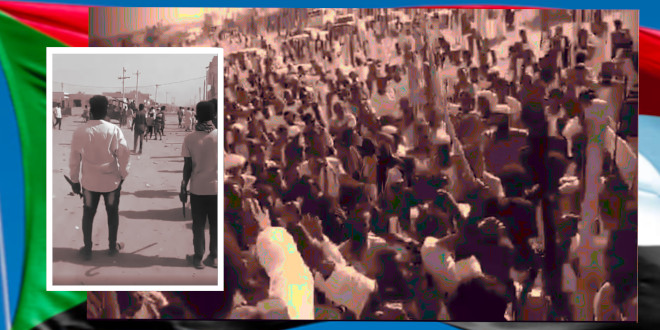 The latest civil strife in Eastern Sudan has subsided leaving over a dozen people dead and over sixty people wounded. The unrest also cause a considerable damage to properties.
The infighting that started on May 18, 2020 is a continuation of at least four such conflicts that erupted in Eastern Sudan cities in the last two years. Last year a similar conflict caused the death of several people in Port Sudan.
In the recent bout of violence, stones, swords, knives, and sticks were used. Asked if guns were used in the fighting, a resident of Kessela told Gedab News, "there were very few gunshots… otherwise, the casualties would have been higher."
The tension between the Beni-Amer and Nubians in the Eastern Sudan is many years old, but the recent infighting was triggered by quarrel between two people. But soon, after the quarrel of the two individuals pulled in "others who were on the edge and joined the fry, the violence got out of control."
The conflicts has now stopped after heavily armed soldiers, backed by helicopters, swarmed the streets of Kessela.
A meeting to reconcile the two groups today didn't bear fruit. It's likely the leaders and elders of the two groups will continue meeting under the auspices of the local government of Eastern Sudan.
The Beni-Amer tribal confederacy is indigenous to the region and its extension are found across the border in Western Eritrea.
Together with other Eritreans, many have sought refuge in Eastern Sudan since the mid 196s. They left their land and fled to the East after King Haile Selassie of Ethiopia started to implement a scorched earth policy in Western Eritrea. Ethiopian troops and fighter planes had burned and torched hundreds of villages and killed thousands of Eritrean villagers.