Military Clashes Inside Eritrea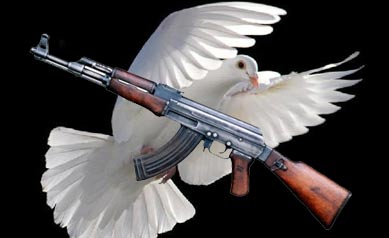 On Monday, December 22, 2014, the Red Sea Afar Democratic Organization (RSADO) issued a statement claiming to have carried an attack on the Eritrean forces in coordination with the People's Democratic Front for the Liberation of Eritrea (SAGEM).
A member of the leadership of SAGEM said that the operation that was carried out on Monday at dawn in Mai Mrakhut, in Mai Jini area close to Bet Gabriel in the outskirts of Adi Khuala, "was neither the first nor will it be the last, until the removal of the oppressive regime in Eritrea."
Adi Khuala is a town located 90 kilometers south of the Eritrean capital city Asmara, and about 20 kilometers north of the Mereb River which is the natural boundary between Eritrea and Ethiopia.
The two opposition organizations that attacked Eritrean government troops of Battalion 53 claimed their forces killed eight soldiers and wounded six other and returned to their bases with spoils of military equipment.
RSADO's press release stated that the organization will coordinate "with any of its Eritrean sister movements who believe in the option of armed struggle as a key to restoring rights and the expulsion of the repressive regime."
ENCDC Concluded Its Six-Day Emergency Meeting
Last week, the Eritrean National Council for Democratic Change (ENCDC) concluded its six-day meeting in Debrezeit, Ethiopia.
The emergency meeting was called by members of the National Council to find a way out of the deadlock that disabled the NC from accomplishing anything of significance since its formation in December 2011.
In a step that is considered the first ever in the history of Eritrean politics, on December 20th, the fourth day of the meeting, both the leadership of the council and the executive committee resigned collectively to clear the way for the upcoming congress and for an interim leadership that came out of the emergency meeting.
The second congress is expected to be convened in early summer of 2015.
The following are the names of council leadership:
Haj Abdenur, chairman of the council.
Tekhlai Abraha, deputy Chairman
Omer Ibrahim, Secretary of the council
The executive committee is composed of :
Kifle Yohannes, President
Abdella Mohammed
Biniam Afwerki
Jemal Saleh
Tesfu Atsbaha
Yousif Ibrahim
The Preparatory Committee is composed of the following:
Beshir Ishaq, president
Abraham Negassi
Ibrahim Far
Mohammed Sefer
Mohammed Taha
Te'egesti Berhane
Dr. Habte Tesfamariam Meets Dr. Tedros Adhanom
Meanwhile, on Wednesday December 2, 2014, Dr. Habte Tesfamariam, the leader of the Eritrean National Salvation Front (ENSF) met Dr. Tedros Adhanom, the Ethiopian foreign minister, in his office and discussed several issues that concern the Eritrean opposition in particular and Eritreans Ethiopian relations in general.