Hajji Ibrahim Younis Dies in Prison in Eritrea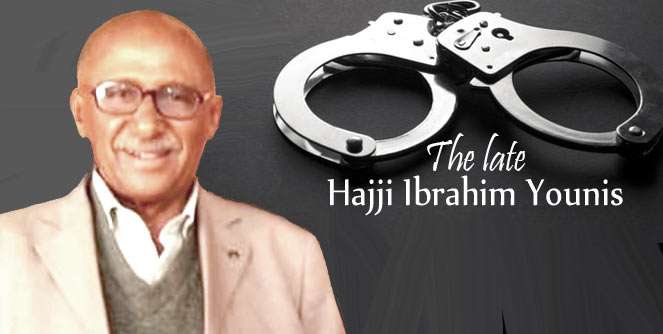 Yesterday, Hajji Ibrahim Younis, who was arrested last October died in a prison in Eritrea. Hajji Ibrahim was arrested with dozens of others in the aftermath of the Al-Diaa School protests.
The deceased was a member of the executive committee of Al-Diaa private school.
In November 2018, the late Hajji Ibrahim was arrested with hundreds of others, including underage children, elderly men, and women, many of whom still remain incommunicado in prison, some of them since 15 months ago.
In March 2018, the Nonagenarian Hajji Musa Mohammed Nur, board chairman of the Al-Diaa private school, also died at the Fifth Police Station prison from where he was taken to the hospital moments before he took his last breath. His body was later released by the security forces for burial.
Thousands of people attended the funeral of Hajji Musa on March 3, 2018, at the Sheikh Al-Amin cemetery. Later on, the funeral turned into a demonstration when the mourners were provoked by the heavy presence of helmeted riot police who arrived swaying batons.
Increased the tension and provoked the funeral attendants. Many were arrested in addition to the hundreds who were already arrested starting October 2018.
Related Link
Close to a Thousand-People Arrested at Haji Musa's Funeral