Google's YouTube: A platform For Hate And Genocide Incitement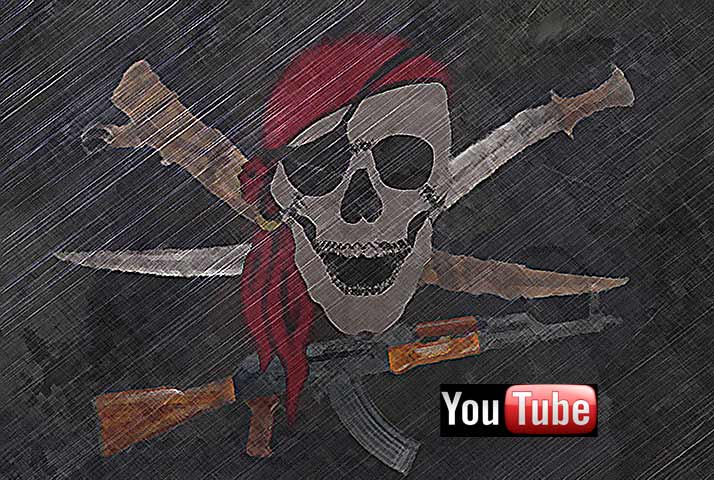 Saleh Johar's article The Malignant Cancer of Eritrea, has,in my opinion,  undeservedly honored the bigot whom Google's YouTube is providing a platform for exhaling  whiffs of hate, hate speech and open incitement to murder and Genocide  in an extended series of YouTube videos, which the boss of the Agazian organization call his party's television . The bigoted dandy is neither knowledgeable nor articulate to deserve even a word from a website inclusive and respectable as such is awate.com. I have commented this, c/o Saleh Johar, at the foot of his article:
"You shouldn't have written this essay, you don't have to honor the Lilliputian, you shouldn't validate the midgets' discourse. It was not for you or any Eritrean Muslim to respond to those who opened war on them. It is incumbent on the patriotic and sensible Christian Eritreans, who may feel appalled and outraged, to respond and condemn the incitement of carnage , massacres and pogroms. the only rational response of the Muslim Eritreans, who were promised the fate of the Rohingya Muslims of Myanmar, is to address the threat by appealing to the law and file legal suits against the perpetrators as well as alerting the YouTube institution that it is providing a platform for hate and hate speeches."
I still stand by my word equally now as then. But a number of Eritrean and Ethiopian friends, Muslims and Christians who disagreed with my assessment, have spoken to me, disturbed by the brazen, flagrant and ugly rhetoric inquiring  about ways to address this mindless incitement to murder and Genocide directed to them and their families and relatives. The Agazian party's boss have spelled his murderous instructions against Eritrean Muslims, the Amhara ethnic group of Ethiopia, the Saho ethnic, the Beja and the Jeberti in addition to the Catholics of Eritrea. His recklessness and mindlessness went as far as berating and scolding Black Americans and the black American female!
Considering what has been said, I believe that there may be few initial measures to be taken immediately! concerned Eritreans and all other ethnics and groups affected, humiliated and threatened by the bigot should report the offense to police authorities in their respective countries of residences citing this YouTube video and all the contents of his YouTube video channel. In the United States the matter should be reported to the local police authorities for referral to the FBI. In Canada, similarly, local police referral to the RCMP is in order. The same and almost in a similar manner, the matter should  be brought to the attention of  respective authorities in Australia, Germany, Holland, the Scandinavian countries, Israel and any other country with similar possiblities.
There are additional measures which may require  longer time and organized effort starting at the country where this individual is living and taking refuge. I am here indicating to the possibility of legal procedures followed towards  sanctioning and enacting  the appropriate penalties if the perpetrator found  violating the laws of his host country. It will need resources and connections.
On uttering the word connections a thousand Question marks start hoping and leaping on my field of vision.  Is it me who is in a slumber or is it the reality that very little have been done by concerned Eritreans; except for few Eritreans, who have the courage to say the truth and address the problem,  I hear no other  voice  especially from those who are supposed to have the concern and the voice. Eritreans of this caliber so far have been absent, as far as it appears to me. I don't see or hear "Eritrea Human rights concer"  and their voice Elsa Chyrum condemning the bigot and his ideology, they have, when they were committed to their ideals, taken on themselves to fight evil and evil is here. "The only thing for the triumph of evil is  that for good men to do nothing."  was said by  Edmund Burke. And Meron Estefanos, her peer, I hate it but if I meet her I would ask her if she didn't recognize that a catastrophe is being wished on Eritrea and Eritreans by people who would stop at nothing unless stopped. Excuse me, I would continue,  if it Is only appearance to me that you didn't say anything, but if it is not,  is it not the  time yet to say something and reassure your position in the eyes of your admirers as a human rights activist committed to the universal principles of human rights.
I would have liked to see our Eritrean intellectuals whom the bigot included and secured a space for them in his list of enemies,  assert their presence, not by argument and polemics, that would be uncalled for and useless; for you can't out-argue a bigot, an irrational demagogue whose arguments start always from where they should have ended had his premises where sound.   All these intellectuals could and could have done is to condemn the bigot's discourse and ideology in the clearest terms possible. To the Saleh Johars'  I would say:  you need not responding to the bigot, you need not addressing him you can't argue with him, he opened, what he thinks is, a war on you. He is not in the mode of talking and understanding.
One more  thing I would like to add here. On the individual level, any one can make a contribution towards depriving the bigot from further inseminating his poisonous messages by flagging the bigot's YouTube  messages  on the same "you tube page" as inappropriate and selecting the reason for flagging by selecting violence. You should establish an account in YouTube to do this.  This is how "YouTube would like you to do it":
YouTube staff review flagged videos 24 hours a day, seven days a week. A video can be flagged at any time once uploaded to YouTube and then it is reviewed by YouTube staff. If no violations are found by our review team, no amount of flagging will change that and the video will remain on our site. Flagging videos is anonymous, so other users can't tell who flagged a video.
Mobile
Go to the video you'd like to report.
Tap More  at the top of the video.
Tap Report .
Select a reporting option.
Computer
Log in to your YouTube account.
Below the player for the video you want to flag, click More.
In the drop-down menu, choose Report.
Select the reason for flagging that best fits the violation in the video.
Provide any additional details that may help the review team make their decision including time stamps or descriptions of the violation.
How to flag a channel:
Log in to your YouTube account.
Go to the bigot's channel page here .
Click About.
Click the flag drop down.
Select the option that best suits your issue.
if one needs to create an account on "YouTube". One should follow this: 
To create an account, you go to YouTube.com and click on the 'Sign In' button on the top right hand side. On there, if you have an existing Gmail account, then you have a Google account already set up. Log in, here, and then just follow the prompts and you get everything set up.
You can also contact YouTube in the following address:
YouTube LLC
901 Cherry Ave.
San Bruno, CA 94066
USA
Phone +1 650–253-0000
Fax       +1 650-253-0001