Eritrean Strongman Blames Washington For Ethiopian Attack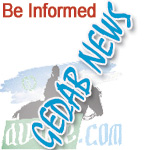 Commenting for the first time about Ethiopia's March 15th incursion into Eritrea, President Isaias Afwerki told Eritrean state media that the United States is behind the attack and that Eritrea would respond at its time and place of choosing.
He made his comments in an interview with state television on March 25th.
The Eritrean strongman dismissed the US State Department's claims of befuddlement about Ethiopia's attack as part of the nature of the "Washington administration" which include "lying, denial, pretense, and deception."
The president claimed that "everybody except Washington" condemned Ethiopia's attack on Eritrea.
Ethiopia's incursion, he explained, is a result of "their" frustration after a 10-year campaign to "disarm, constrain and starve Eritrea" have failed.  The pretext which was being used to isolate Eritrea–its role in Somalia, Djibouti–and the subsequent UNSC measures–the sanctions of 2009 (Resolution 1907) and 2011 (Resolution 2023) –have all failed, he said, and the next step was to engage Eritrea in a war so as to justify these "unlawful and immoral" measures.
"But we will keep our focus on the big picture and we will not be diverted from the path we are on."
Furthermore, he said, Ethiopia's military attacks can be explained as "retreat forward"– a military strategy of assaulting instead of retreating in the face of threats– due to internal challenges the Ethiopian government faces from the Ethiopian people and "particularly from Tigray" [province in Northern Ethiopia which is the base of the core of Ethiopia's ruling party.]
Isaias Afwerki also claimed that the decision by the Western media to report Ethiopia's March 15 assault into Eritrea as "breaking news" was all "orchestrated."
Asked about the conflict, the president said, "I don't want to speak of the specifics.  Those who were there know what happened."
President Isaias Afwerki categorically denied news reported by some Eritrean and Ethiopian websites that there are plans to have peace negotiations between Eritrea and Ethiopia brokered by Israel and Qatar:
"Let me give you a short answer.  There isn't, there never was, and there never will be" a dialogue with Ethiopia as long as it is occupying sovereign Eritrean territories, he said.
He went on to state that in the last 10 years there had been nearly 70 such offers from people of goodwill and the answer is always the same: there will be no dialogue or talks of relocating villagers until Eritrean sovereignty is restored.
Qatar is one of the few countries with whom the Eritrean government has superb relations.  Israel has been receiving 1,500 to 2,000 African asylum seekers per month, most of whom are Eritrean youth escaping conscription without term limit.
//END