Eritrea-Ethiopia: Ambassadors Without Credentials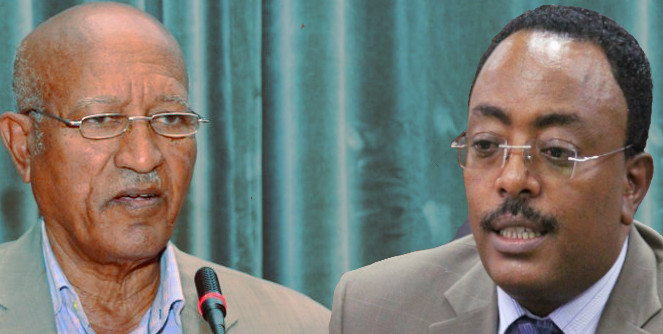 On July 2018, Ethiopian officials announced that Redwan Hussein was appointed as Ethiopia's ambassador to Eritrea, while the appointment of Semere Russom as Eritrea's ambassador to Ethiopia was announced in a tweet by Yemane Gebremeskel, Eritrea's minister of information.
However, after more than a year, none of the two ambassadors has presented their letter of credence to the heads of the two governments but to the foreign ministers of the two countries.
Redwan Hussein formerly served as Ethiopia's ambassador to Ireland while Semere Russom was Eritrea's minister of education.
So far, the Eritrean government has not appointed Semere Russom's  replacement nor has it formally announced he has surrendered his ministerial portfolio.
The two countries had recalled their ambassadors two decades ago in the wake of the 1998-2000 border war.
The Eritrean president Isaias Afwerki and the Ethiopian prime minister Abiy Ahmed signed their first "peace agreement" in July 9, 2018 in Asmara. The same agreement was signed again in Abu Dhabi, UAE, and again in Jeddah, Saudi Arabia. It was accompanied by a media hype that took the world by surprise and resulted in the award of a Noble peace prize to Aby Ahmed, from which Isaias Afwerki, his supposed partner, was excluded.
On his first visit on July 2018, after the agreement he made with Abiy Ahmed, Isaias Afwerki "reopened his country's embassy in Addis Ababa."
However, to date, not much seems to have been accomplished after the much promoted "rapprochement" of