Eritrea: Demographic and Environmental Crisis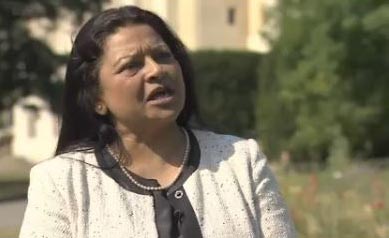 UN Special Rapporteur on human rights situation in Eritrea disclosed that 4,000 Eritreans are fleeing their country each month.
Thousands more are unaccounted for since they are not registered with UNHCR or other agencies that tracks new arrivals. Many Eritrean refugees leave their country and melt away in the neighboring countries, mainly in Ethiopia, Sudan and Yemen but also in other countries around the world.
Though for the last decade the number of Eritreans leaving their country has been steadily increasing, in 2014 the number has reached 4000 escapees every month.
According to the UN Special Rapporteur, "The situation [in Eritrea] is dire." She explained the main cause of the exodus as, "The indefinite aspect of the national service and other violations in the context of the national service."
As per the October 1995 Proclamation (No. 82/1995), Eritreans are supposed to finish an eighteen month "national service", but the service is usually extended for indefinite periods, with many conscripts serving for more than a decade. The conscripts are paid a wage of 400 Nakfa (apx. $10) per month.
Those who are caught escaping the forced service are court marshaled and dealt with harshly. Many have lost their lives trying to cross the borders that are patrolled by soldiers with a shoot-to-kill order. But since last year, Eritrean soldiers have become reluctant in enforcing the harsh policy.
Currently, TPDM, an Ethiopian armed opposition group enforces the government's policies on national service, including the rounding up of those who go AWOL. TPDM has an estimated 30,000 strong well-equipped army. It is sponsored by the Eritrean ruling party.
The bulk of the TPDM forces are stationed around Aala but small size forces are stationed in Gash and Barka regions.
A man who recently escaped from Eritrea told Gedab News that, "Eritrea is not only losing its youth, it is also losing its few trees."
Ethiopian and Eritrean forces are overwhelming the firewood supply and many trees are being cut to be used as firewood. The environmental degradation in the Eritrean countryside is so serious, "It has turned semi-arid areas into complete deserts." Worse, farmlands are abandoned due to shortage of manpower. Villages have been emptied after losing their inhabitants to national service and migration. Old parents who are left behind cannot work the fields anymore.
Ms. Sheila B. Keetharuth recommended to the international community to undergo "due diligence process in order to make sure that there's no human rights' violation" when executing any development program in Eritrea.
Related reading: National Security Team Discusses EPDM Role In Roundup
awate.com
inform. INSPIRE. embolden. reconcile.