ENCDC: Names of Assembly Members and Executive Office Heads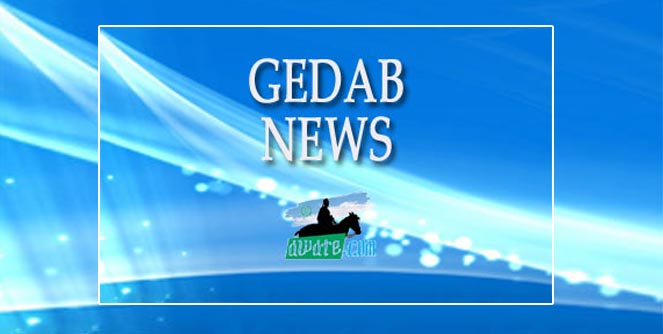 The Eritrean National Congress For Democratic Change, which was held between November 21 and November 30 in Hawassa (also spelled Awasa/Awassa), Ethiopia, elected 127-member National Assembly. Here are the names of the elected assembly members grouped by the regions from which Eritrean exiles elected them or the umbrella group they belong to:
.
.
.
.
.
.
.
.
.
.
.
.
.
.
.
.
.
.
.
.
.
The 127-member assembly further elected its chairman and his deputies and secretaries as follows:
Chairman of the Council:       Tseggai Yohannes
Deputies:                            Mohammed Maar and Freweini Habtemariam
Secretaries:                         Tewelde Mnasie and Ahmed Negash
Six committees were also formed within the national assembly.  They are: Women and Children Committee; Legal and Constitutional Committee; Transitional Justice Committee; Refugees & Diaspora Committee; Human Rights Committee and Executive Committee.  The names and affiliation of the 21-member Executive Committee are as follows:
Elected from the Eritrean Democratic Alliance or EDA(*)
Tewelde Gebreselassie
Qenerlious Usman
Ibrahim Harun
Tahir Shengeb
Abdu Mahmoud
Idris Saleh Said
Abdulrahman Taha Nur
Dr. Yusuf Berhanu
Elected from Non-EDA political organizations
Yohannes Asmelash
Kahsay Gufla
Said Ismail
Semere Gerezgheir
Osman Kinna
Elected from non-affiliated civil society organizations
Omer Ibrahim Mohammed
Tegesti Berhane
Munir Abdelhay
Berakhi Tekhle
Tewelde Habtemichael
Abdulrahman Osman Mahmoud
Hamid Omer Ezaz
Ismail Gebeyta
Finally, the Executive Committee made appointments to the different offices from among its members as follows:
1.  Dr. Yusuf Berhanu, Chairman, Executive Committee
2.  Yohannes Asmelash, Vice Chairman
3.  Mohammed Tahir Shengeb, Foreign Affairs Office
4.  Tewelde Gebresellassie, Information Office
5.  Ibrahim Harun, Military Office
6.  Abdulrahman Taha, Secretary
7.  Berukh Tekhle, Finance
8.  T'egisti Berhane, Women Affairs Office
9.  Saeed Ismael, Youth Affairs Office
10. Abdu Ahmed, Refugees and Diaspora Communities Affairs Office.
* The Eritrean Democratic Alliance (EDA) is a political umbrella that was formed in 1999 (then known as Alliance of Eritrean National Forces.) Over the years, it has been an alliance of nearly a dozen diverse political organizations, many of whom splintered, merged or changed names.  Since its foundation, as it underwent various changes, it held one goal as a constant: national conference/national reconciliation of Eritreans. The congress was the outcome of many Eritreans within and outside the EDA who worked for over a decade to make it a reality. Enjoying the legitimacy of direct election of Eritrean delegates, the national congress now supersedes the EDA Charter as the highest authority of the consolidated Eritrean resistance.
* The following titles has been corrected after publication of the news: 1) Spokesperson of the the house corrected to Chairman of the Council and 2) President of the Executive Committee to Chairman, Executive Committee.