Egyptian Frigates Patrolling Bab El-Mendeb Area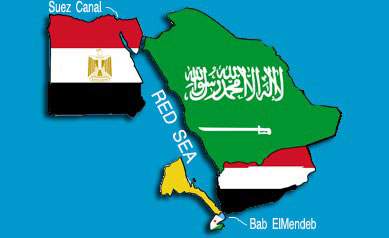 It was reported on Wednesday that Jemal Bin Omer, the UN envoy to Yemen has submitted his resignation to the UN Secretary General, Ban Ki-moon, who is considering an African replacement for him.
In an editorial published on February 11, 2015, the Awate Team had predicted that "The Moroccan [Bin Omer] UN envoy' s efforts in Yemen are expected to fail just like the Algerian UN envoy, Lakhdar Brahimi's efforts, failed in Syria."
Bin Omer has maintained balanced relations with all the warring parties in Yemen and was accused of being indecisive in naming the party that is responsible for the deterioration of security in Yemen. Lately, the Gulf states have been unhappy with his performance.
Egyptian battle ships are patrolling the Red Sea north and south of Bab El-Mendeb, the major gateway of the Red Sea after the Suez canal, its northern exit.
A number of Egyptian frigates are stationed around the Hanish Islands close to the Eritrean coast. Unusual presence of Eritrean speedboats has also been observed in the area. Egypt considers the security of the Red Sea a "red line" that should not be crossed.
It was also reported that Egyptian and Saudi armies are planning a joint war games in Saudi Arabia. Observers believe the military maneuvers are a preparation for a ground attack on the Houthi rebels. Other Arab Gulf states are expected to join the military exercises.
The joint Egyptian-Saudi ground assault is not likely to take place unless Egypt commits its troops. However, statements by official of the two government indicate it is imminent.
The Egyptian army still carries scars from its involvement in Yemen's civil war of the 1960s under the presidency of the revolutionary Pan Arabist Jemal Abdelnasser. Almost ten thousand Egyptian soldiers were killed in the war.
Meanwhile, fierce battles are raging around Taez while tribal militias are blocking Houthi reinforcement from reaching the city.