Tewekel Manages the New Al Jazeera Office In Addis Ababa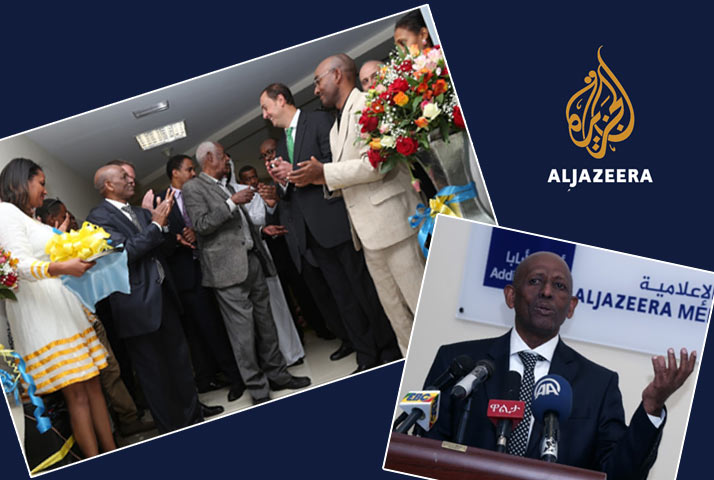 On Thursday AlJazeera opened its office in Addis Ababa. Mohammed Taha Tewekel, an Eritrean Australian is the manager of the Aljazeera office.
Tewekel has managed the launch of the Anadolu News Agency office in Ethiopia and managed it until his resignation to move to Al Jazeera.
The opening ceremony of the Aljazeera office was attended by many Ethiopian dignitaries and more than a dozen accredited Ambassadors from many countries.
Ato Negeri Lencho, the government communication minister as well as academicians, international and national media people, and Al Jazeera officials attended the ceremony.
Addis Ababa is the diplomatic hub of Africa and is home to the African Union Headquarters as well as many international organizations. The Ethiopian capital also hosts more than 100 embassies and consulates.
With its Addis Ababa office, AlJazeera is expected to expand its coverage of Africa in general and East Africa in particular. Mohammed Tewekel is one of the few experts in the politics of the region as well as its diplomatic history. His networks cover the Middle East and the Horn of Africa region and Turkey.
In a telephone conversation with Gedab News, Tewekel said, "besides its usual political and development news, Al Jazeera will cover African culture news and contribute in its promotion."
When asked about Aljazeera general task, Tewekel said, "though Al Jazeera is relatively young compared to renowned news institutions, it has made its presence known all over the world and has contributed greatly in increasing the awareness of the people of the region regarding developments that affect their lives."
Gedab News congratulated Mr. Tewekel and wishes him a successful career with Al Jazeera, and welcomes Al Jazeera to the Horn of Africa region to play its journalistic role.