Egypt To The rescue: Isaias' Game Interrupted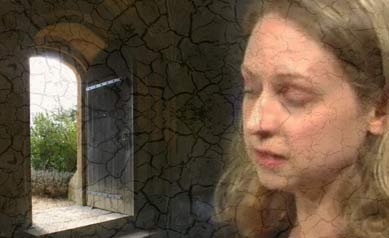 Isaias Afwerki loves speculation, but he loves rumors about him even more.
Between April 28 and 29 Isaias was on a state visit to Saudi Arabia. It was not a rumor, he did arrive in Saudi Arabia because it was reported by the Saudi media, with pictures. But though he controls all the media outlets in Eritrea, none of them announced his state visit.
It was unusual for a media that reports his every movement, even when he makes an insignificant trip to the countryside, not to report a visit that his second and third tier websites were all gangho about. It's exceptionally unusual.
When Isaias travels around the countryside, the state television camera keeps the car he is in, and his entourage, in the frame for a length of time that feels like eternity.
On April 25, 2015, shabait, the official government website, reported that Isaias received "a South Sudan delegation headed by Mr. Nial Deng Nial, Chief Negotiator of the Republic of South Sudan." Three days later, he made the unannounced state visit to Saudi Arabia. Shabait didn't have anything to announce about it.
Worse,  Saudi media outlets reported that Isaias' two-day visit ended on Wednesday but none of them reported his departure to his country. Diplomatic protocol  requires a farewell ceremony where a gust of honor is seen off by his host, or his representative, and where the guest ascends to the airplane, stops at the door waving his hand and smiles from ear to ear, and on television all that is shown with some stale background music.
None of that happened. And no Saudi media outlet reported when and to where Isaias left. Who would have expected Isaias to leave Saudi Arabia silently, the same way Hajji  Mustafa Shabry did, unnoticed?
Hajji  Mustafa Shabry is a Malaysian bus driver who was on a pilgrimage to Saudi Arabia.
The Official regime owned outlets? They reported Isaias' return to Eritrea the same way they reported his departure: in silence.
If the trip to Saudi Arabia was half as important as his fans try to make it, then the ruling party's media must be in trouble. Isaias didn't appear on television since then, probably engaged in his favorite hobby: hide and seek.
If Isaias doesn't return to the public eye soon by appearing on television, the rumor mill will certainly gain speed, runaway. Speculations are already circulating. The two main speculations are that he is either undergoing medication in Saudi Arabia, or he silently went to Qatar for the same reason. But that could not be true; according to Bronwyn Bruton, Isaias "looks fifty." Or thereabouts. He is feeling so young and healthy he has joined the Eritrean cycling team.
One more thing: another rumor says he ordered the pilot of the Saudi airplane to divert the flight from Asmara and he landed in Massawa, and that is where he is hiding.
If you are wondering who Bronwyn Bruton is, she is a lady who also has a hobby, playing a teenager rock star fan and pontificating about the issues of the Horn of Africa. She told VoA that she was invited to Eritrea "because I have been critical of Ethiopia the door [to Eritrea] has been open and I have had a standing invitation to go for many years."
Eritreans who could not visit their homeland for decades and who have seen the remains of their relatives denied entry to Eritrea, should not be angry, it is in their mind. The regime of the fifty-year-old Isaias has the widest open door in the world. Ask Bruton who said that though Eritrea "have a reputation for being close, but I have not had that experience." If you have difficulty finding the door, just change your name to Bruton.
But how can a president play hide and seek when, unlike Eritrea, there are functioning newspapers in the rest of the world! AlAhram spoiled the game and outed the hiding president, sort of. Today it reported that "Egypt's foreign minister Sameh Shoukry will visit South Sudan on Wednesday, followed by a visit to Eritrea."
So, Isaias has actually returned to Eritrea, or he will return before the Egyptian foreign minister lands at the busy Asmara airport, if  he is not in Massawa already. If not, the Egyptian guest will be received by Osman Saleh, the Eritrean foreign minister who will be accompanied by his chaperon Yemane Gebreab, the presidential adviser.