Ciham's Fifth Birthday Inside Isaias' Jail, More Arrests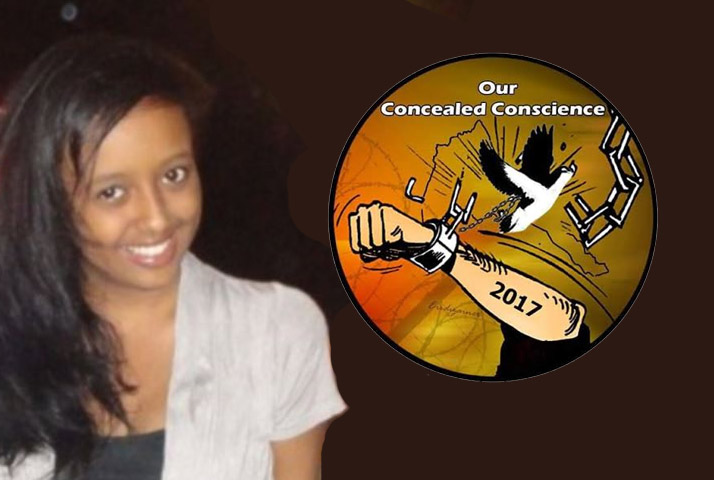 Today, April 4, 2017, Ciham Ali Abdu turns twenty inside an Eritrean prison. She was fifteen years old when she was arrested in December 2012.
Her ninety-years old grandfather, Abdu Ahmed Younis, and her uncle, Hassen Abdu Younis were put in prison in a few days following her arrest.
Ciham is the daughter of the former information minister, Ali Abdu, who abandoned the regime in 2012.
The arrest of Ali Abdu's daughter, father, and brother by the Isaias regime, is believed to be a warning to other officials who might think of abandoning it.
Ciham is a USA citizen, but US officials have failed to secure her freedom.
Since 2015, six US citizens of Eritrean ancestry were arrested in Asmara where they arrived accompanying remains of people who died outside Eritrea. The government arrested the people who accompanied the caskets because the funeral rites for the dead persons was conducted at a church that the government doesn't recognize.
The Eritrean government heavily interferes in the religious affairs of the country and has caused a split in the Orthodox church.
In other news, Weizero Mihret Gebremichael, the 95-year-old mother of Petros Solomon died in Asmara. Her remains were interned last Friday. Weizero Mihret is the mother of five daughters and one son, three of her children had joined the Eritrean struggle for self-determination. While her daughter Hana was martyred in the struggle, Aster survived and now lives in the USA.
Petros was a cabinet minister when the government of Isaias Afwerki arrested him with others who came to be known as G15. Sixteen years later, their whereabouts is unknown.
Petros' wife, Aster Yohannes has also been in prison since December 2003. She was arrested at the Asmara airport where she arrived from the USA after completing her studies. Fourteen years after her arrest, her whereabouts is also unknown.