Angesom and an Army of Volunteers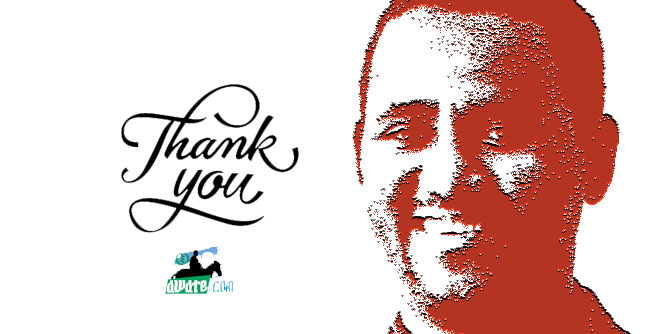 Today we would like to appreciate friends of awate.com, particularly Angesom who personally took the initiative and started a fundraiser for awate.com by reaching out to his circle of friends. In less than a month Angesom's drive collected over $1100!
Angesom's initiative proves that a dozen people taking the same initiative would save awate the much-needed time to focus on the core of its activities.
Angesom is planning to give his drive one final push before wrapping it up. Please Angesom's <facebook page here> and act either by donating or duplicating his efforts.

---
Here follows Angesom's introduction:
"Awate.com have been at the forefront of progressive and objective news, views, and analysis in the Horn of Africa affairs. However, it is struggling with raising sufficient operating funds as an independent news organization. Check Awate's message on fundraising." Angesom

My story:
Personally, growing up in one of the most censored regions in the world Awate.com provides me with alternative news and diverse perspectives. I felt this is a chance for me to support a media outlet that had nurtured me and significantly contributes to my individual and professional growth. Awate.comalso embodies the principles that are deep to my heart – diversity inclusion and equity as well as reconciliation.
I personally urge all my friends and family to back up my fundraiser!
I urge to all Eritreans and those who have an interest in the free press, to support this fundraising!
Support this fundraiser if you care about independent, progressive media that promotes progressive values [diversity inclusion and equity] through ethical journalism.
In the midst of misinformation and blatant propaganda, the role of objective journalism along with a high level of professionalism is indispensable. The Eritrean political climate as polarized as it's creates another hurdle to the quest of a free independent press. However, Awate.com as an independent media outlet has always been an alternative media with objective news analysis, articles and discussions. I hope Awate.com will adhere to the supreme values -objectivity and professionalism in addition to the other generic values mentioned above. It's for these values that I have created this fundraiser to support Awate.com. You like myself don't have to agree with the views held by its staff or its followers in order to support their cause. It's those inherent values, I believe, that you and I have to support by donating.
Feel free to donate directly through Awate.com website (https://awate.com/) if you are uncomfortable in giving here or require anonymity.