Abba Fikremariam Arrested In Asmara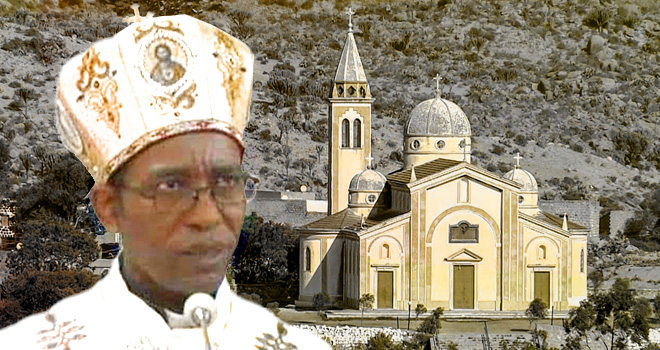 On Saturday October 15, 2022, Abba Fikremariam Hagos arrived at the Asmara airport from Europe. Eritrean security officers whisked away the bishop of Segeneity Diocese and took him to unknown location. Nothing has been heard of him since.
The Eritrean government is notorious for arresting people without charge and making them disappear.
Since it took power in May 1991, the government has made dozens of religious leaders and personalities. The first victims were Muslim teachers who were taken from their homes in Keren and Ghindae. Soon after, it targeted the Jehovah Witness leaders followed by Pentecostals.
In 2017, targeted the remaining Muslim institutions. It confiscated the private Al Diaa Muslim school in Akria. Haji Musa Mohammednur, The octogenarian president of the school gave a speech to parents opposing the government's interference. in October 2017 he was arrested together with a few other teachers as a result.
A week later, students, teachers and parents of the school demonstrated in Asmara demanding freedom for their teachers. But security forces harshly quelled the demonstration and arrested tens of demonstrators, including under-age students. Nothing has been heard of many of them since then. In February 2018, the nonagenarian Haji Mussa died in jail.
The Eritrean government has also targeted the largest organized Eritrean religious institution, the Eritrean Tewahdo Orthodox church. Its interference in the church affairs was "heavy handed", forcefully conscripting deacons and priests for military service, and asking the patriarch to excommunicate some members of the church. They ended up arresting the nonagenarian patriarch Abba Antonios who died on February 9, 2022, at the age of 92. He remained in custody for 16 years.
Recently it targeted the Catholic institution beginning with the confiscation of over a dozen Catholic charity clinics that were serving different localities all over Eritrea. Two weeks ago, it stormed catholic schools and forcefully hauled some teachers to its military training camps.
In the past two months, the Eritrean government has been forcing people to military service in preparation for its military campaigns due to the war in Ethiopia in which it is involved, and have has confiscated the St. Michael Elementary school in Segeneity.
Abba Fikremariam was due to lead the celebration of the yearly pilgrimage of the St. Michael Church in Segeneity which is being celebrated today.
Reports allege that the arrest was a preemptive move to prevent Abba Fikremariam from giving a sermon which might embolden the congregation which includes many pilgrims from all parts of Eritrea.
The government intelligence units have also received tips that Abba Fikremariam has met some dissidents while touring in Europe. However, according to an Eritrean long-time resident in Italy, "a priest serves all religious congregation, it's not his job to segregate believers based on their political views."
Historically, the catholic church has been vocal in standing with justice and "dared to speak to power" even during the Ethiopian occupation of Eritrea.