A Group of Eritreans To Issue a Memorandum of Understanding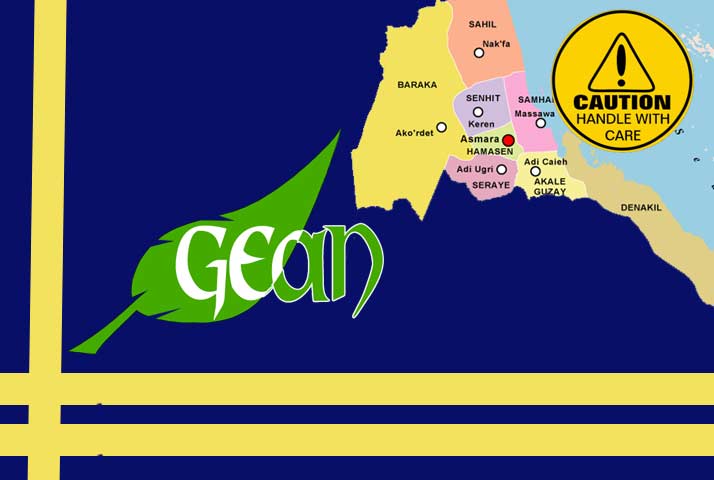 A group of Eritreans representing a wide array of civil and political affiliations has agreed on key issues regarding the situation in Eritrea.
The deliberations initiated by Global Eritrean Advocacy Network (GEAN) was carried out on regular sessions since 2016 and was concluded today with the full agreement of the participants.
Gedab News learned that the final Memorandum of Understanding that will be published soon is expected to address the challenges that Eritrea faces, and offer a plan for a transitional path for post-PFDJ Eritrea by building coalitions.
GEAN also plans to facilitate civil engagements and collective actions to bring about peace, stability, and sustainable development for Eritrea.
Over the last few years, the Eritrean political atmosphere has witnessed individuals inciting hate and campaigning for genocide by blanket condemnation of Eritrean social groups. An Eritrean activist said, "some individuals are wreaking havoc among Eritreans and have poisoned the inter-Eritrean civil discourse."
Prominent members of the Eritrean opposition are "discouraging vengeful reactions hoping to bridge the Eritrean social and political divide by encouraging dialogue, reconciliation, and mutual understanding"
Over the last few years, the Eritrean political scene has been marred by social, sectarian, and regional differences that crippled the opposition to the Eritrean regime of Isaias Afwerki. Many attempts have been made to narrow the differences but so far, none has been effective.
Opposition members believe the disunity among Eritreans is mainly caused by the absence of an all-inclusive, just national government and lack of government initiative to address the problems that have been festering for decades.
GEAN feels that initiating "collaborative approaches aimed at reducing conflicts and promoting a culture of tolerance, respect, and peaceful coexistence" lies in the hands of the opposition groups.
A source close to the deliberations said, "though the social problems that we are facing are not unique to Eritrea, it is exasperated by the mistrust that the Isaias regime is stealthily advancing to stay in power."
The parties to the agreement "want to assert their responsibility in safeguarding Eritrean unity by challenging the Eritrean regime and the anti-Eritrean and anti-unity forces who mistakenly think the Eritrean resolve for freedom and justice is dead."
GEAN hopes that "all patriots will rally behind the Memorandum of Understanding and wage a focused, honest, and patriotic struggle". It also hopes to "embolden Eritreans and inspire them to shun the implicit and explicit promotion of destructive politics by the oppressive situation in Eritrea."