A Citizen's Letter to Isaias Afwerki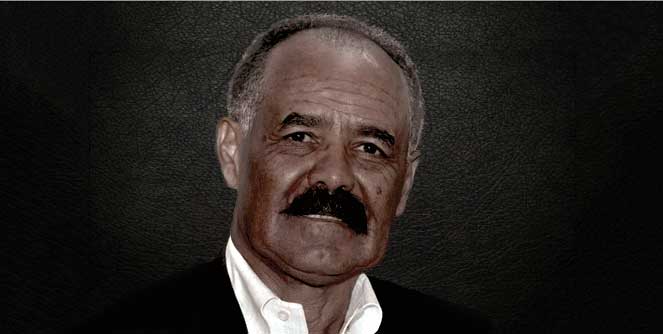 [The following is a letter penned by a person who lives in Eritrea. His name is withheld for his safety]
……
To Isaias Afwerki
Eritrea, March 13, 2018
Dear Isaias,
You may not recognize me yet, but you are the cause of the scars I harbor and the anger with which I harbor it!!!
I was taught to respect my elders from a young age. So, I will address you by your name out of the deference I have for our tradition, culture, and heritage that was bestowed upon me from a young age. Besides, those who suffer untold harms under those who wield the ultimate power know a thing or two about names. In "Poetry Is Not a Luxury", Audre Lorde's (1985) part of the first stanza reads thus, "…it is through poetry that we give a name to those ideas which are, until the poem, nameless and formless-about to be birthed, but already felt. That distillation of experience from which true poetry springs births thought as dream births concept, as feeling births idea, as knowledge births…understanding." Unless I call you by your name, I cannot have a picture of you in my mind's eye. Besides, my hope is to touch that hardened heart of yours because I know the power of pen can be mightier than the sword. Everyone knows now that you know a thing or two about both. The latter is my reason for penning my open letter because you are the cause of my biggest scar in this life and the former is because when you were young, mighty young, you wrote nHnan Elamanan (ንሕናን ዕላማናን) that changed the course of Eritrea's revolutionary trajectory. You didn't wield the power of the sword, then as you do now, but you understood how mighty the power of the pen can be. And, it worked.
You may not recognize me, you do not know me yet, but you are the cause of my biggest scar, the scar I harbor with plenty of anger!! I have never met you, yet, you managed to sow hatred in my heart. Growing up I heard stories of how a lot of the kids who meet you were impressed by your arrestingly likable character. The facade shows, of the grotesque, impressed them so much so they automatically began calling you 'baba Isaias'. Without a fail, it enhanced your public profile who considered you a national hero as you fought for 30 years to bring peace and independence to our nation – So they thought.
I ask myself this rhetorical question: 'How is it possible for a leader who sacrificed his youth and his adult life to turn into someone who ends up causing irreparable harm to children like me?' I spend a lot of sleepless nights on what my life would've been like living with my family because I tasted the deep love, that unconditional love that a parent is capable of dispensing. I still find it unfathomable how power can change a human being into acting like a demigod.
You may not recognize me yet, but you are the cause of the scars I harbor with heated anger!!!
I was surprised to learn that your political power has changed your love for Eritrea into a hatred of its peole. How is it possible that one can love one's nation, yet, do hateful stuff to its people. I was ashamed to call you my president when your media called about 360 Eritrean citizens who perished in one fell swoop in the coast of Lampedusa as "African migrants" as if they have no origin, as if they have no country, simply put, as though they have had no names. You understood Lorde's poem so deeply, by not naming them you wanted people to stop thinking of them because to name one is to think of one. Lorde (1985) states in that very first stanza quoted above, "the quality of light by which we scrutinize our lives has a direct bearing upon the product which we live, and upon the changes we hope to bring about those lives. It is in this light that we form those ideas by which we pursue our magic and make it realized." It is my ardent hope that Eritreans will continue to bring that quality of light by which they will scrutinize the hell that you brought to endless numbers of Eritreans. And, when that change comes those bright lights of hope will shine on those whose lives you've darkened prematurely. And their loved ones will forever be grateful to the unassailable Eritrean spirit that would bring change for the better.
I was even more shocked to hear that you imprisoned many of your fellow warriors, freedom fighters, and comrades-in-arms, who toiled for the country and its people just like you did, maybe even more. Believe you me, Isaias, I have tried vigorously to understand the motivation behind your cruelty and inhumane actions. However, I was never able to justify your continuous violation of basic human rights.
Oh, pardon me, I forgot to introduce myself. I am one of the many enemies you have created for yourself. I am the child of Abune Antonios. I am the son of Haile Woldetensae (DuruE). I am the daughter of Haj Musaa Mohamed Nur. I am the sister of Betweded Abraha. I am the father of all those who are suffering in the underground dungeons. I am Mahmoud Sherifo's sister. I am the mother of all the young women who have been abused sexually or otherwise. I am Dawit's friend. I am Jashua's neighbor. I am an embodiment of all those who found their immature deaths. You see, I have decided to write you this letter hoping to change your mind and awaken your conscience because I cannot accept the predicament of Eritrea as it exists today.
You may not recognize me yet, but you are the cause of the scars I harbor with intense anger!!!
I was torn between making this a eulogy of the recent tragedies that have been visited upon the victims of the excess of a regime gone amok, on the one hand, and that of those who served the nation with valor on the other. It so happened I know the two whom we just lost, who would never be comfortable being eulogized nor lionized, hence for opting to share it as an open letter. Knowing Aboy's Musa's life, being one of serving the public, doing good to those who were less fortunate, I would like to dedicate this open letter to honor my two fathers Haile and Haj Mussa.I would like to start reminding you of your friend and comrade Haile. Do you remember when he left his dream of becoming an engineer to fight for his motherland? you may think that you are the only person who have made sacrifices to serve our nation. Eritrea's sovereignty came with the collective efforts and struggles of all Eritreans, spare those of us who were too young to understand or thought we were lucky to be born in the aftermath of independence of the nation-state called Eritrea. You may not recognize me yet, but you are the cause of the scars I harbor with fierce anger!!!
Isaias, have you ever asked yourself the difference between you and those who killed innocent Eritreans before the Eritrean independence? How about the 93-year-old, innocent man who you threw in your inhumane prison in October 2017? His only request was to give his "children" freedom of religion and education. As you already know, Haj Mussa has dedicated his entire life to serving his country and his fellow compatriots. He also fought to bring independence for Eritrea and its people, but most importantly, he had a significant role in the Eritrean social life. He dedicated his effort and wealth to the needy, people in jail, and orphans. You surely remember this: Holding both of Haj Mussa's hands and thanking him for the food aid he provided during Eritrea's period of starvation? Do you recall that day? How about the great deal of food he brought to Eritrean prisons during Ramadan days? How did you forget about all his contribution to his people? How did your heart allow you to have him die away from his beloved ones? You may not recognize me yet, but you are the cause of the scars I harbor with vigorous anger!!!
I am sure that you are aware of all the services that Haile and Haj Mussa gave to their beloved nation. Keep in mind that we have buried only their bodies. Their souls are still with us; they will fight with us to end your authoritarian regime. Yes, do not think that the passing of our dear fathers and courageous leaders will silence us. Have a look at the dignified burial procession bestowed upon Haj Musa. That's what loving human being looks like. Look at the people who defied your orders and are burying Haj Musa. Hear their wailing, that wailing, in due course, will turn into vicious anger, an anger that will become an end to your rule, and you will be buried in a rat hole with nobody wailing but your immediate family or the few puppets, if that. Wake up and acknowledge the fact that your reign is coming to a violent END. The anger is brewing from within, and when the masses' anger fuels from within, watch out! You may not recognize me yet, but you are the cause of the scars I harbor with fervent anger!!!
If nothing else remember my parting words: I would like to remind you that we are all destined to die one day or the other. However, dying a martyr is way better than dying a dictator. Do not let your temporary power deceive you, Isaias. Haj Musa has closed his eyes forever, but he opened the eyes of thousands and thousands of Eritreans. You have made a martyr out a man who had very few years left to live. Little do you realize, the best weapon that you could've armed Eritreans is by making a martyr out of Haj Musa, because, now more than ever, Eritreans are ready to end their miseries, thanks to you for hastening your shelf life in power. Seeing the burial procession on a video clip today was one of the best scenes that will remain etched in my memory because Eritreans the world over are seeing that his loved ones needed not be there. The entire of Eritrea is his family, you saw it with your own naked eyes.
You may not recognize me yet, but you are the cause of the scars and anger I zealously harbor!!!
A victim of your cruelty
Proud Eritrean I am!