With Qatar Gone, Eritrea Stalls To Avoid African Peacekeepers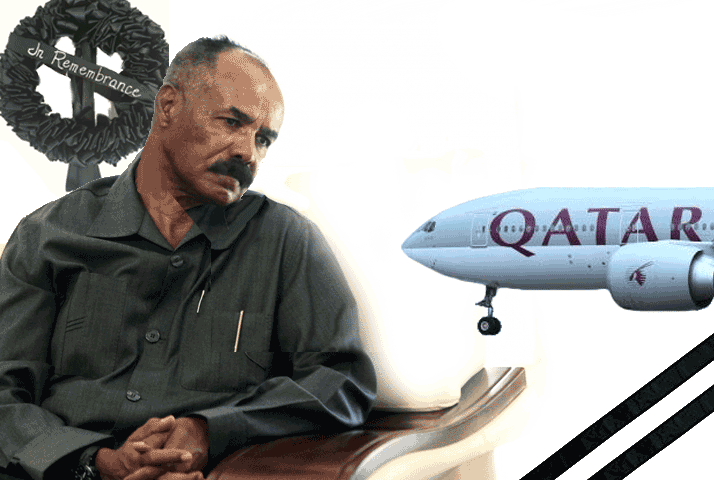 Shortly after Eritrea and Djibouti sided with the Saudi Alliance against Qatar,  the latter sent formal letters to both Djibouti and Eritrea, as well as to Mr. António Guterres, the UN Secretary General, informing them of its decision to withdraw its troops from their common border.
Qatar had over 450 armed personnel guarding the buffer zone between Djibouti and Eritrea, as part of its commitment to the the Eritrea-Djibouti Agreement it had been mediating since June 2010.
They were withdrawn on June 14.
According to our sources who have been shown copies of the letters, Qatar's letter was addressed to the Government of Eritrea, and not to the attention of President Isaias Afwerki or any of his ministers.
Nonetheless, the Government of Eritrea issued a press release claiming that it "has not to date obtained any information on the withdrawal from the party concerned: that is the State of Qatar."
Even more curiously, it has been leaking information on social media that Qatar has only withdrawn from the "Djibouti" side of the border and not the "Eritrean" side of the border.
Despite Qatar's written notification that it has withdrawn its troops, Eritrea is insisting that Qatar still has responsibility for carrying out the mediation.
The reason for this is simple: shortly after Qatar withdrew, Djibouti claimed that Eritrea had deployed its troops–temporarily– to the areas vacated.  If true, this would be in violation of UN Resolution 1862, which calls on both parties to redeploy from areas of their skirmish of June 2008.
Both IGAD, a Horn of Africa regional bloc, and the African Union, the continental congress, have called on sending a fact-finding team to the Djibouti-Eritrea border area to assess the situation.  IGAD has called on the African Union to do more: deploy peacekeepers in the area vacated by Qatar.
The Government of Eritrea does not appear to have fully considered the ramifications of its position when it declared on June 12 that the decision by Saudi Arabia, Egypt, Emirates and Bahrain to isolate Qatar "is a timely issue that warrants its [Government of Eritrea's] active support. "
Eritrea continues to deny that it had taken sides and is "neutral" in the dispute, when its June 12 statement not only described the Saudi position as "timely" and warranting "its active support" but also an initiative in "the right direction that envisages full realization of regional security and stability."
In any event, it is unlikely that Qatar will resume mediation efforts given that Djibouti's break was even more pronounced: it reduced it diplomatic representation.
Once again, the Government of Eritrea has to choose between two bad options: accepting an IGAD/AU-mandated peacekeeping group or to formally reverse its support for the Saudi Arabia Coalition and publicly declare, as Somalia and Sudan have done, its neutrality and hope for Qatar reconsideration.