United States Policy On Eritrea: Any Prospects for Change?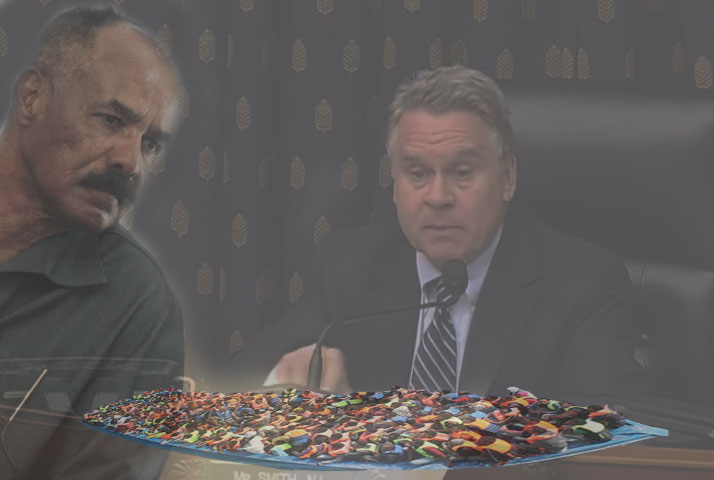 The United States House Committee on Foreign Affairs held a subcommittee hearing titled 'Eritrea: A Neglected Regional Threat' on September 14, 2016. Participating in the hearing were a two-member panel of witnesses representing the State Department and a three-member panel of expert witnesses. Post-hearing reviews and analyses coming out of the Eritrean diaspora focused mostly on testimonies given by members of the second panel. Not surprisingly, they reflected the dichotomy of Eritrea's contemporary political thinking: Government supporters applauded the testimony of an American researcher sympathetic to the regime, while opposition groups hailed those given by two Eritrean intellectuals on the same panel.
Lost in the ensuing political cheerleading and posturing by contending forces has been the importance of getting a handle on some critical aspects of the hearing: What motivated it? What goals had it set for itself? What dictated its timing? Obviously, evaluating panelist inputs becomes meaningful only if conducted in the context of the hearing's objectives. After all, the value of a testimony is ultimately determined by the extent to which its contents are utilized.
This article attempts to explore possible factors that impelled Congress to hold a hearing on Eritrea. It also ventures an informed guess on what policy objectives the hearing was intended to serve.
Contextualizing the Hearing
The hearing was conducted with just the subcommittee chairman and the ranking member in attendance. A hearing that goes unattended by the convening subcommittee's own members is unusual and cannot be high in importance in the pecking order of issues dealt with in Congress.
The low level of importance apparently assigned to the hearing, its vague title and the lack of clarity on its rationale do raise fundamental questions about the nature and ultimate fate of results expected from it.
In his opening remarks, the chairman cited "quiet contacts" made with Eritrea's government and civil society to find ways to help tackle the problem of refugee flight from the country, and declared: "Today's hearing will examine how such contacts have developed." Thus, addressing "migration and human rights violations in Eritrea" seems to have been the hearing's unstated objective although this does not answer the 'Why now?' question.
On the whole, subcommittee's questions were not of the type that challenge the status quo, provoke fresh perspectives and solicit bold proposals on Eritrea's policies and external relations. Consequently, the hearing broke no new ground in terms of opening up opportunities for fresh policy initiatives. But then again, there is no indication that such was the intent either! Indeed, the hearing ended in a subdued note with the chairman, who sounded more like a political activist than a legislator, declaring: "We will… continue pressing; I hope the new administration … [makes respect for human rights in Eritrea] a very serious foreign policy…" — No promise to take the case to the full house and push for a resolution on it! This was in stark contrast to the determined tone with which he had earlier announced: "Yesterday we introduced H.RES. 861 and we are planning a series of hearings on Ethiopia…"
Status of U.S.-Eritrea Relations Reviewed
The U.S. Administration was represented at the hearing by a panel comprising the Assistant Secretary for African Affairs and the Director, Office of East African Affairs (OEAA). The latter was brought in apparently on account of his recent, two-month stint as an interim Chargé d'affaires to Eritrea. Obviously, a serious hearing eager for the insights of a seasoned diplomat would have invited Mr. Louis Mazel who served as Chargé in Asmara for a two-year period that ended only last July. During his tenure there, Mr. Mazel was a political wheeler-dealer whose role in a range of 'stakeholder activities' had earned him a celebrity status.
In her testimony, the Assistant Secretary enumerated the same set of reforms that the U.S. held out for nearly a decade as a condition for improving relations with Eritrea, and which the latter has contemporaneously rejected and ignored. America's decision not to let up in its requirements for normalization, therefore, indicates that Washington is not about to shift policy or soften position vis-à-vis Asmara anytime soon.
The Assistant Secretary frequently turned to the OEAA Director for answers to some of the subcommittee's questions, and promised to follow up in writing with answers to a couple of others. It was particularly remarkable to watch the official repeatedly utter the name "Ethiopia" when she actually meant to say Eritrea during an exchange with the chairman – a spectacle that finally led her to exclaim in dismay at her own gaffes! This bizarre episode revealed that, even at a "hearing on Eritrea", it was perhaps the current situation in Ethiopia – not prospects for improved relations with Eritrea – that was uppermost in her mind.
Interplay of National-interest Imperatives of States
It is public knowledge that the United States is deeply concerned about the current chaotic situation in Ethiopia. Indeed, it may already be taking steps to control and stabilize the situation so as to protect its strategic interests in the region. Such an intervention may require the U.S. to find ways of assisting the regime to introduce reforms and reassert its authority. Alternatively, it may involve pushing for an orderly political transition in favor of a more inclusive system. In either case, it would seem imperative for the U.S. to keep at bay destabilizing forces who may exploit the situation and extremist elements who may try to gain a foothold in the country.
On Eritrea's part, there are political realities that had influenced expectations about the hearing as well as reactions to its outcome. It is no secret that Eritrea's government, its supporters and its lobbyists – which include such Washington insiders and old hands at the diplomatic game  as former Ambassador Herman Cohen – continue to seek improved relations with the United States. As an enthusiastic apologist for the government, Ms. Bronwyn Bruton of the Atlantic Council and one of the three expert witnesses at the hearing has long been calling for U.S. engagement and improved relations with the regime.
Given these realities, it was astonishing to see the staunchly pro-regime Organization of Eritrean-Americans (OEA) vehemently opposing a congressional hearing on Eritrea. To have done so, OEA must have been tipped off by its Washington insiders about the true nature and aims of the hearing. Having possibly concluded the hearing held no potential gain for Eritrea, they understandably turned against an event they believed will only expose the regime's transgressions.
Eritrea in the Geopolitical Dynamics of the Horn
Certainty is elusive when it comes to predicting political developments or ascribing intent to political events. Anything is possible in politics – any number of events can happen anytime in the near term to push U.S.-Eritrea relations in any imaginable direction. But looked at in totality, the nature of the recent congressional hearing and the circumstances of the countries concerned do present a clear picture of inter-state relations. That picture is dominated by American geopolitical interests that seek to retain Ethiopia as a client state with or without its current government. And Eritrea is but one piece in the jigsaw puzzle of an evolving U.S. regional strategy aimed at protecting those interests.
The hearing is therefore part of America's broader political maneuver that views Eritrea as crucial not just in its own right, but also as a potential mitigating or complicating factor in U.S. handling of the Ethiopian crisis. Specifically, the hearing may be a political gimmick aimed at:
convincing the world that the U.S. is taking a holistic and even-handed approach as it resets its strategy for the East Africa-Horn region in response to developments in Ethiopia, South Sudan, Somalia and elsewhere.
dangling in front of Eritrea "hints" of U.S. engagement, development assistance and ending sanctions to secure its acquiescence in getting the new regional strategy to work. This means having Eritrea (i) refrain from political and military actions that could further destabilize Ethiopia, and (ii) restrain Ethiopian armed groups who operate out of bases in its territory.
For now, the prospect of "a congressional delegation to Eritrea" which Ms. Bruton proposed – and the chairman promised to consider seriously – gives everyone involved something to take home from the event! It affords the subcommittee a face-saving semblance of accomplishment; gives regime supporters a glimmer of hope for speedy U.S. engagement; and promises the opposition movement possible revelation of additional evils of the regime.