UN Sanctions Against Eritrea to Remain in Force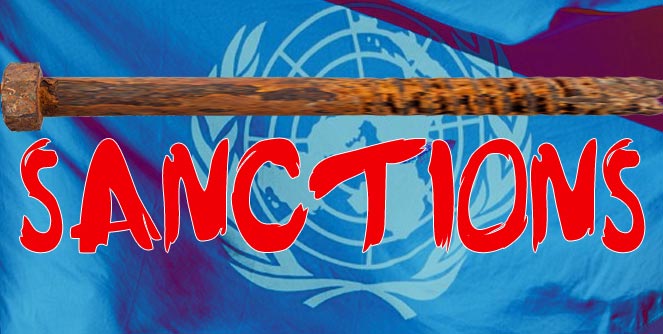 The UN imposed sanctions against Eritrea will remain in place despite the statements by the Ethiopian Prime Minister Abiy Ahmed, who said he will work to help lift it. Somalia's president has also made similar statements during his visit to Asmara on July 28 explaining "the move would help the economic integration of the region."
In its statements during the last two weeks, the Eritrean government has been giving the impression that the lifting of the sanctions is imminent.
The last chair of the Security Council, Ambassador Olof B. Skoog welcomed the first visit to the Horn of Africa by the Chair of the Sanctions Committee for Somalia and Eritrea. However, the chair was not able to visit Eritrea as was the case since the committee was formed almost a decade ago.
Ambassador Karen Pierce (UK) was replaced by Ambassador Olof Skoog as of August 1.
In a meeting report dated July 30, Kairat Umarov, the Chair of the Sanctions Committee noted that all interlocutors described the destabilizing effect of the war in Yemen and warned against a premature withdrawal of the African Union Mission in Somalia (AMISOM) as Somali forces are not yet ready to take on full security responsibilities. AMISOM includes Djiboutian and Ethiopian troops.
Citing the recent rapprochement between the Eritrean and Ethiopian governments, Nebil Idris (Eritrea's envoy), said, "it is inexplicable that the United Nations is discussing sanctions on Eritrea today…the most appropriate action should have been to lift the sanctions.." He warned that the [UN Security] Council's credibility in the region is at stake.
While Djibouti's Mohammed Doualeh (Djibouti) emphasized: "Eritrea's refusal to invite him, and to cooperate with the Monitoring Group, showed an intolerable pattern of behavior characterized by obstruction and obfuscation."
Welcoming the latest Ethiop-Eritrean rapprochement and citing the unresolved disputed between his country and Eritrea Doualeh said that Djibouti agreed with the African Union Assembly decision, adopted on 2 July, "requesting the African Union Commission to continue helping the two countries to peacefully resolve the conflict, which has been ongoing for 10 years, including six years of fruitless negotiations under Qatar's auspices."  And that, "Eritrea is defiantly ignoring Council resolutions… sanctions for noncompliance must stay in place as long as that country refuses to respect them. "
Also, Djibouti's Ambassador to Somalia Aden Hassan and its Ambassador to the UN Abuker Osman, has expressed similar objections to the Ethiopian and Somali leaders' statements and reminded them the border dispute with Eritrea and the case of the missing Djiboutian prisoners of war is still unresolved.
Djibouti is a hub of more than six military bases of different countries.
Links to related reading
1. Djibouti Objects to the Lifting Of UN Sanctions on Eritrea