UAE Air Force Kills an Eritrean Fisherman and Wounds Six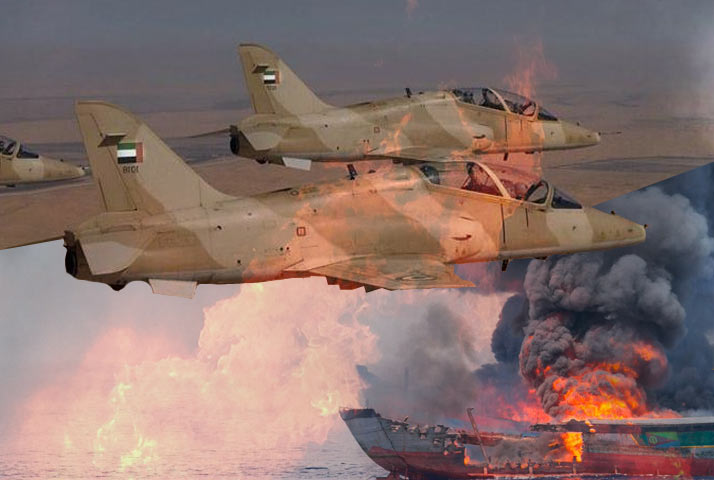 Fighter planes belonging to the United Arab Emirates air force based in Assab, Eritrea, has killed Idris Redyo, and wounded six other fishermen.Only a trainee child in the boat escaped the UAE air force bullets.
The fishermen's boat was attacked in an area about eight kilometers off the fishing port of Eddi, close to the rocky islet of Abael in the Red Sea.
Generally, Afari fishing boats are jointly owned and operated by relatives; two of the wounded are the brothers of the killed fisherman.
The latest bombing is one in a chain of bombings in which Afari fishermen were victims.
The UAE maintains a base in a shore close to the port of Assab in the southeastern part of Eritrea, a short distance from the borders with the state of Djibouti.
The base serves the allied forces under the Saudi led 'Decisive Storm' operation which has decimated Yemeni cities in its fight against the rebel Houthi forces. The war has caused serious humanitarian catastrophe in Yemen.
The war is between the Yemeni Houthis and their allies (forces loyal to ex-president Ali Abdellah Saleh) on one side, and Yemeni forces loyal to president Abdrabbuh Mansur Hadi, who is supported by the allied forces of Decisive Storm, on the other side.
Inhabitants of the coastal regions of Eritrea who are dependent on traditional fishing for their livelihood are rarely remembered as victims of the war. The last bombing of the fishing boats is the latest in a chain of bombing carried out by the UAE air force in the Red Sea under the watch of the Eritrean government.
In the bombing of last week, "it was their fellow Afari fishermen who came to the rescue of the victims and carried the wounded and dead to the shores, and then to Assab for medical attention, not the Eritrean government," according to a relative of the beleaguered family.
Houthi speed boats have attacked the UAE base at least twice since the beginning of the year; to prevent such attacks, the UAE air force frequently flies fixed wing and helicopter gunships to patrol the Red Sea. Many times, it ends up hitting civilian Eritrean or Yemeni boats.
Last March, the Guardian reported, "At least 42 Somali refugees were killed off the coast of Yemen … when a helicopter reportedly attacked the boat they were travelling in."
The boat carried refugees with UN documents travelling from Yemen to Sudan when they were "attacked by an Apache helicopter near the Bab el-Mandeb strait."
In a statement issued today, the Red Sea Afar Democratic Organization (RSADO) said, "People have no freedom of movement to make a living. Thousands of Afar civilians have systematically disappeared, kidnapped and imprisoned and their properties and businesses confiscated by the repressive Eritrean regime. They are now living under unprecedented economic and social hardship, political and social injustice and gross human rights violations imposed on them by the regime."
The statement added, "The Red Sea Afar are the victim of human rights abuses and politically and economically motivated persecution by the regime as well by Foreign States and Multinational foreign Corporations."
The Gulf military presence in Dankalia has added to the hardship of the local population who have suffered for many years due to the presence of huge Eritrean and armed opposition armies from neighboring countries that it supports. A leader of RSADO said, "our people hardly have enough water and other resources for themselves and their animals and the armies are consuming the lion's share of the scarce resources."
Gedab News also learned that, "about 300 hundred Sudanese military support personnel are stationed in the UAE base near Assab."