Three Eritreans Brutally Killed In Libya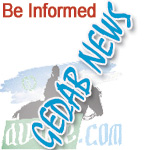 Gedab News has learned that, last week, three Eritreans were killed brutally by roaming Libyan armed gangs.  The names of the three Eritreans are:  Ahmed Mohamed Ali, Habtes Gebremariam and Gebremeskel Yohannes.
According to our source, the three Eritreans were attacked in their residence and beaten to death. We have no additional information on the circumstances of their death or the identity of the Eritreans, but we will share it with our readers as we receive them. Many Eritreans are still in hiding in many parts in Tripoli fearing for their lives from attacks by armed thugs roaming all parts of the capital. There were up to 40 Eritreans in one instance hiding in one house with little food.  Some Libiyans have been sympathetic to the refugees and tried to give them food and help them escape. Last week, a Libyana helped around 15 Eritreans escape to Tunis.
There have also been concerned Eritreans  highlighting the plight of Eritreans and their risky voyages to Malta and Italy.
As usual, the Eritrean regime has not raised a voice of concern for the well being of the thousands of Eritreans who have escaped its brutal administration and find themselves victimized once again in the deserts of the Sahara and the Sinai Peninsula.  Before the fall of Hosni Mubarak, in an infamous interview with Almasry Alyoum, the Eritrean ambassador to Egypt said that exiles have no rights under international law and the United States is to blame for Eritreans escaping their homeland. You can find our translation of the interview in the link below:
https://awate.com/eritrean-refugees-kidnapped-tortured-in-egyptian-sinai