Prelude To 'The People of Eritrea Vs. Isaias Afwerki'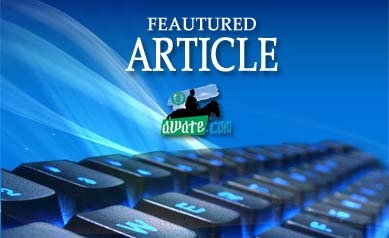 "The Leviathan won't tame the angry sea…"
Until June 15, 2015. More pointedly until February 28, 2015.
Perhaps one of the ongoing, defining features of our struggle against the tyranny of the Isaias regime is the COIE.
"The Commission of Inquiry on Human Rights in Eritrea was established by Human Rights Council resolution 26/24 to investigate a variety of alleged violations, including extra-judicial killings, enforced disappearances, arbitrary arrests and incommunicado detention, torture, restrictions to civil liberties, human trafficking, discrimination against women and sexual and gender-based violence, violations of child rights, lack of rule of law, and precarious living conditions."1.
Three commissioners, including our 'avenging angel' of sorts Sheila B. Keetharuth, have already started tours to collect testimonials of human rights violations committed by Eritrean regime since 1993. They have already toured Italy, Switzerland and as we speak they have just concluded their visit to the United Kingdom. They will be visiting few more countries. There are more countries that will not be accessed by their visits. So? So?
For years, (cancel that), for decades, we, Eritreans wanted to tell the wrongs committed upon our own (brothers, sisters, fathers, mothers, aunts, uncles, nephews, nieces, friends, neighbors, classmates, colleagues, co-workers, fellow mosque-goers, fellow-church goers, fellow-dominion goers). The list is endless. How many Eritreans we know have been victimized by Eritrean authorities? How many people have disappeared? How many have died? The pain we witnessed never dulled; it may have been pushed back to the shelves of memory on the biddings of 'life goes on'/ 'We forget because we must and not because we will'; yet it is still there; ready to be summoned on moment's notice. The time to summon is NOW. The time to tell what happened to us is NOW.
One of (probably) the worst things about witnessing an injustice in Eritrea is the utter helplessness that we feel that lingers to mock our aggrieved soul. Men and women of good will couldn't withstand the enormity of evil stalking the 'Akeldama'. We know our fellow citizens were not criminals; but victims of the wrath of tyranny. We know they don't deserve an iota of the harsh punishment meted out on them in the killing fields; but overwhelmed, we chose to be silent ostensibly to stave off madness. The evil of Erena is too vicious. 'entay keytigebra!beykeytibexeha!' conceivably stands as the password to the soul of the enemy of everything Eritrean, Isaias Afwerki. In the land of digi-higi, in the land of 'zereba-klet keysemaeeka aytifred' in the land of 'bfthi ztekorstet id darga zela', the people with a millennia history of dispensation of criminal justice with fairness suddenly met with unfamiliar and merciless foe. His name is Isaias Afwerki who created a formidable terror machine unseen in our entire history. In his eyes every walking Eritrean is a condemned; waiting for his/her turn to be thrown into one of the countless jails and detention centers. Many perished and many are perishing. 'Bzey Nihysa!'
Go Tell it on the Mountain
The lucky in us have made it to safer grounds, the Diaspora. And thanks to every single individual and groups who have made the establishment of COIE possible (indeed, we should thank them all), we have at our disposal an institution set up by the international community to listen to the untold atrocities that befall on us and on our fellow citizens. We have little time left.
Call it 'pourcmamente!' or mini-mini trial, the COIE is our moment, the people's moment to shine, to make our agonies heard. We may not bring Isaias to the chambers of justice where he duly should stand (AS THE ACCUSED); but we can make sure we didn't miss out on this noble and moral duty to tell the world when it opens its ears to hear us. We may not bring back the murdered; we may not release the incarcerated but we do proclaim their innocence. COIE may not quench our thirst for justice; but it will surely be a whiff of it, 'Chena Ftihi.' We may not hail it as swift and proportional justice to the crimes and wrongs; but we can seize the moment and take it as the prelude to our inner-most desire: the People of Eritrea Vs. Ato Isaias Afwerki Abraha…Hence to the do-list.
Five Things to know about COIE.
1.Time. Time is the essence, not just of the essence. Too short. We, Eritreans, 'deleyti fithi' are bad at managing our time. COIE is time sensitive. It is like, "I am here now, waiting for you. If you are five m. late, I am gone forever." m. stands for months. Actually, in many ways, it is actually until February 28, 2015.
Submissions can be done by third party, organizations. This is the part that actually spurred to me to write this short note. In the light of the fact that COIE commissioners won't be able to collect testimonials via physical tours, the only way the rest of us can bring our testimonials to the attention of the COI is through submissions.
"Submissions should be sent in written form and must include the contact details of the author(s). Submitting entities/individuals should specify if the submissions – or parts of them – should be treated confidentially. In this case, upon receipt of the submission, the COI on Eritrea will take all necessary measures to ensure the confidentiality of the identity of the authors and/or any other persons named in the submissions. …Submissions should be in English and they must not exceed 10 pages. Submissions in Tigrinya and Arabic may also be accepted provided that they do not exceed 5 pages." (2)
Do we know how huge this is? Currently, Syria, North Korea and Gaza have been subjected to it. And Isaias Afewerki's Eritrea. The world is saying this guy's sketchy portrait looks, like the Kim Ils or the Assads. And we should help 'em by putting the finishing touches to the drawing of the Monster in unmistakable image (and don't forget his horns.)
Numbers Matter. Enormously. The only thing that matter is the numbers. Yes, the world many know what happened to G-15, journalists. What about the thousands of Eritreans languishing and dying? Who will account for them? We the living. The crux of the matter is to reach the conclusion that a situation of crimes against humanity has occurred in Eritrea. For that to happen, we need to prove "systemic and widespread abuses… " were committed by Eritrean authorities in different sections our society. Hence, numbers.
How to help? Set up a committee in your organizations, in cities and communities. You can liaison with Hafti Elsa Chyrum's HRCE or you can set up your own. All we need is for activists and groups to make sure submissions of victims and witnesses are sent to COIE before February 28, 2015.
We at ESMNS (Eritrean Solidarity Movement for National Salvation, a.k.a. Simret), EYSC-NA (Eritrean Youth Solidarity for Change- North America) and ELS (Eritrean Law Society) have set up a joint task force. We have collected testimonials and we have sent the first round of submissions. If you want to collaborate with us, you can contact us at the following address:(3)
http://www.nselam.com/wp-content/uploads/2014/12/ESMNSandEYSC-NAjointCOIproject1.pdf
http://www.nselam.com/2014/12/04/esmns-and-eysc-na-joint-task-force-for-coi-eritrea/
We would like to make a very urgent and special call to Muslim Groups, Pentecostal Churches, Jehovah Witnesses, Afar and Kunama Groups to be part of this historic occasion. We call upon our political organizations, the Bayto/Mejlis leaders, the civic groups, activists and media foundations to contribute to the success of the COIE mandate.
As one said in one paltalk session, "if we can't strike back when hit, we can at least point to him when asked who hit you." The time to speak is NOW.
'The Leviathan won't tame the angry sea…'
Footnotes.
1.http://www.ohchr.org/EN/NewsEvents/Pages/DisplayNews.aspx?NewsID=15315&LangID=E#sthash.cj5y5gqf.dpuf
2.http://www.ohchr.org/EN/HRBodies/HRC/CoIEritrea/Pages/CallSubmissions.aspx
3.The Joint Task Force (JTF) is composed of representatives from the following organisations: Eritrean Solidarity Movement for National Salvation (ESMNS), Eritrean Youth Solidarity-North America (EYSC-NA) and Eritrean Law Society (ELS).
The contact details of the JTF are: phone +17035850237; +12042933838; email simretcoi@gmail.com.
Members of the Task Force and their respective organisations are listed below:
| | | | |
| --- | --- | --- | --- |
| Name | Organization | Address | Phone |
| Sebhat G. Selassie | ESMNS | USA | +17035850237 |
| Bereket Yohannes | EYSC-NA | Canada | +12049308675 |
| Getu Tsegai | ESMNS | Canada | +14168397202 |
| Asmeron Michael | ESMNS | Sweden | +46707304321 |
| Dawit Tesfalul | ESMNS | Israel | +972548659595 |
| Yohannes Oqbu | ESMNS | Holland | +31643197595 |
| Tsegazghi Tesfalidet | ESMNS | UK | +447538281132 |
| Fitsum Teklemichael | ESMNS | Australia | +61490196126 |
| Hagos Rezene | ESMNS | Switzerland | +41762847204 |
| Isayas Sium | EYSC-NA | USA | +4084641876 |
| Ghezae Hagos | EYSC-NA & ELS | Canada | +2042933838 |
| Dr. Daniel R. Mekonnen | ELS | Switzerland | +41791398187 |