An Eritrean Air force Captain Defects To Sudan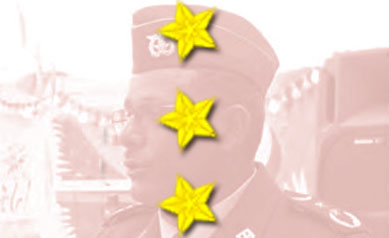 Sources informed Gedab News that an Eritrean air force officer has defected to The Sudan two days ago.
Until his defection, captain Ibrahim Idris Abdulkadir was the office manager of the commander of the Eritrean air force.
Sudanese security officers have debriefed captain Ibrahim before moving him to undisclosed location.
Over the last few weeks Sudanese security officers have forcefully returned dozens of youth who has escaped from the forced conscription in Eritrea, and handing them to the Eritrean government.
The escapees were returned in truckloads to the Eritrean border villages of Teletaasher and Arbaataasher.
The two villages, Kilo-13 and Kilo-14, respectively are thus known based on their distance from Tessenei on the road to the Sudanese border.
Last week, a man fell off a Sudanese truck on its way to Eritrea carrying 55 escapees. The man died after the truck run over him.
A few days earlier two batches were returned in similar manners to Eritrea and the fate of the deported escapees is not known.
It's possible that the Sudanese forces who have strong ties with the Eritrean regime will respect the rights of captain Ibrahim for protection or they will forcefully hand him over to the Eritrean regime.