New Faces To Embolden The PFDJ Festivals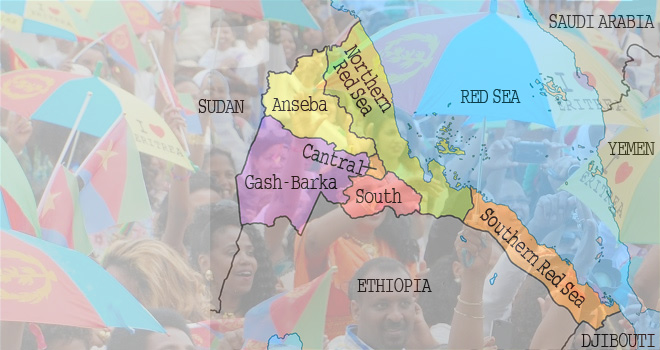 Three new faces were delegated to embolden the PFDJ supporters in the current media offensive. Yemane Gebreab who serves as the presidential advisor was the familiar delegate to such activities outside Eritrea. His appointment to the position was never announced. His accompanying official to such missions was Abdella Jabir who is jailed since 2013 after the military activities led by Colonel Said Ali Hijay who was killed by security forces loyal to Isaias Afwerki. Abdella Jabir, the chief Eritrean negotiator in Eastern Sudan and a senior member of the PFDJ is still in jail without trial or visitation rights. He was accused to have collaborated with the late colonel Said Hijay in hiss challenging attempt to the PFDJ; it never explained his arrest.
This year, the known old delegates to the media offensive, that the PFDJ calls, National Defense activities, were replaced by three-man team of ex-ambassadors: 1) Ambassador Mohammed Said Mantay represented the PFDJ government in Djibouti and Sudan, 2) Mahmoud Herui, who was stationed in Qatar and Saudi Arabia, and, 3) Abdella Mussa who was an ambassador to Libya.
The three ex-ambassadors are now zonal governors: Mantay Governor of Southern Red Sea zone; Abdella Mussa governor of Anseba zone, and Mahmoud Herui governor of Gash-Barka zone. Mahmoud Herui, the governor of Gash-Barka occupies the old position of Mustafa Nurhussien who was arrested in 2013 together with Abdella Jabir and others. The rest of the ex-zonal governors are either in jail or, like some of the generals who were governor, are appointed to other positions.
The PFDJ regime does not announce appointments or transfers of its officials to the public. Usually, such steps are first spread as rumors until it's confirmed when the public sees them in their new positions or see them roaming in the streets without jobs, if not imprisoned for any reason.