Nevsun Resources Buys Its Own Shares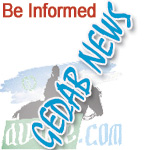 To quell speculation amid escalating tensions between Eritrea and Ethiopia, Nevsun Resources buys back its own shares in an attempt to boost investor confidence.
Nevsun Resources has been facing difficulties while its partner, the Eritrean government that expected high returns from the Bisha gold mine, is in shock watching its easy cash dreams evaporate.  This morning before markets opened, Nevsun announced a 2% stock buyback of its common shares to boost investor's confidence and to ward off speculations that it might pull out of Eritrea following Ethiopia's attack on Eritrea. Once again, aware of the tremendous political risk Nevsun faces with its only cash-generating entity located in war torn region, investors were not swayed. The stock went up by less than 10 cents to $3.50 at opening to reflect the new stock valuations after buyback.
The gold mine in Eritrea which is operated by Nevsun Resources is at Bisha, which covers 18 square miles (49 square km) and is approximately 93 miles (150 km) west of the Eritrean capital, Asmara, and 40 miles (65 km) from the western part of  the Ethiopian frontier where the politically significant Badme village lies.
The mine is co-owned by the ruling [and only legal] party in Eritrea which owns 40% of the shares through the Eritrean National Mining Corp (ENAMCO).
Nevsun Resources, once speculated as a future prime takeover candidate, has been marred by legal troubles as was predicted by many observers after February 7, 2012 when it disclosed that it had materially overstated the gold reserves at the Bisha Mine by nearly 50% (190,000 ounces to 210,000 ounces of gold this year compared to 379,000 ounces last year).
The Company's share price fell precipitously by 40% on that announcement and has been dropping since then. Currently, it is trading at $3.39 from a high of $6.69 before the disclosure, a 50% drop, and $659 million loss in market capitalization.
On March 12, 2012, citing disappointing stock performance, The Street Ratings downgraded Nevsun from "buy" to "hold."
On March 15, 2012, in an attempt to restore investor's confidence, Nevsun appointed Anthony Ferguson as an independent director, but that act did little to move its stock price up.
Mr. Ferguson is a retired investment banker who came from Macquarie Capital (formerly Investment Banking Group), which is one of the five principal operating groups of Macquarie, which allegedly has been perpetrating a financial scam through one of its groups.
Seven law firms (Shareholder foundations, Kaplan Fox & Kilsheimer LLP , Faruqi & Faruqi, LLP, Izard Nobel LLP, Kahn Swick & Foti, LLC ("KSF") and KSF partner, the former Attorney General of Louisiana, Charles C. Foti, Jr, Glancy Binkow & Goldberg LLP, and the Law Offices of Howard G. Smith) filed separate securities class action lawsuits in the United States District Court for the Southern District of New York on behalf of all persons or entities who purchased the common stock of Nevsun Resources Ltd. between March 31, 2011 and February 6, 2012.
One of the complaints alleges that "defendants issued materially false and misleading statements and failed to disclose that: (i) Nevsun's mining activities at the Bisha mine produced a material amount of waste rock, rather than gold ore; (ii) the amounts of gold and gold ore recovered from the Bisha mine were materially less than estimated by the Company's reserve estimate, a situation which defendants knew or had reason to know based on data routinely collected throughout the Class Period from the Bisha mine; (iii) Nevsun was progressing through the ore body at the Bisha mine much more quickly than planned, in order to maintain gold production at a rate that would not reveal to investors that the amount of gold was materially less than the Company's estimate; (iv) the Company was aware that its resource model was materially defective because the actual amounts of gold mined at Bisha did not reconcile with the Company's reserve estimate previously disseminated to the investing public; and (v), Nevsun materially overstated its gold reserves at the Bisha mine."
On August 23, 2011, after a yearlong dispute with the Eritrean government, Nevsun finalized a deal to sell a 30% stake of the Bisha gold mine to ENAMCO for US $253.5. The money was to be paid from the after-tax cash flow generated by the Bisha mine. Our sources in Asmara indicate that Eritrea's strongman, Isaias Afwerki, felt cheated by the deal as it did not reflect the fair value of the mine and that Nevsun knew at the time of negotiations that the gold reserve of Bisha was overestimated by 50%.  As was reported in Wikileaks, Nevsun investors demanded upfront recovery of their capital in the first two years, which surprisingly coincided with Nevsun's disclosure of an overestimation of returns.
In the event that gold productions cease because of key personnel evacuation for any reason, Nevsun will face a new wave of lawsuits alleging that it has misled investors by the overly optimistic assessment of  the investment climate and stability in Eritrea: for example, on Jan 18, 2011, its chairperson and CEO, Cliff Davis said, "I feel as safe [in Eritrea] as I do in Vancouver."  However, with 100% of Nevsun's cash flows coming from Bisha mine, class action lawsuits may be the least of its worries.