Minister Nesredin Bekit And More Red Tape On Imports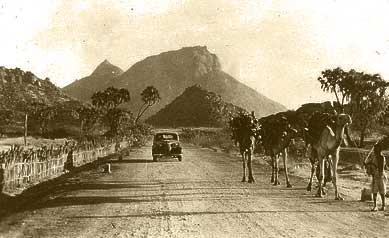 Recently, President Isaias Afwerki silently appointed Nesredin Bekit as Minister of Trade and Industry in the Eritrean cabinet.
Under the newly appointed Minister of Trade & Industry, Eritrean traders are complaining of more difficulties in getting import licenses for small volume of goods for sale in their shops. Applicants were either turned down or had their applications shelved without explanation.
Like all other ministries in Eritrea, the Ministry of Trade and Industry is run from the presidential office which micro-manages the country.
A merchant who used to import different goods from Dubai but is now denied a license told Gedab News, "we reasoned with them that we cannot run our businesses if we are not allowed to import, but they told us we can buy anything we need from Tessenei."
Small traders depend on the Arab Gulf markets, mainly Dubai, to import electronics, gold, clothing and other consumer products. Food and essential items like sugar, cooking oil, coffee, tea and similar needs are mainly imported and distributed by the Red Sea Trading Corporation which also controls a wide network of distribution outlets known as "Retaawi Dukanat" (fair market shops).
The Red Sea Trading Corporation is the economic arm of the ruling party and monopolizes the entire Eritrean economy. It is widely known by its struggle-era code name Bado Tish'ate or "09".
Nesredin Bekit has worked for "09" and has a rich experience in the trade of the region. During the liberation struggle era, "09" used to smuggle huge quantities of liquor into Sudan after Numeiri declared Shari'a law and banned alcohol. The proceeds were used to buy essential needs of the combatants from Sudanese and Middle Eastern markets.
In the early nineties, many individuals who worked for "09" were accused of embezzlement and corruption and imprisoned. Nesredin was among them but he was released after a brief imprisonment.
During the last decade, Nesredin worked closely with Major General Tekhle "Manjos" Kiflai around the Sudanese-Eritrean border where he established a thriving contraband market in Girmaika and Tessenei. The sleepy town of about 4000 residents a decade ago,Tessenei's population is now more than 60,000. It has become one of the busiest trading cities in Eritrea due to its proximity to Kassala in Eastern Sudan, which is about 46 kilometers away. The Sudanese Eritrean border is approximately halfway between the two cities.
Contraband trade has become a lifeline of Tessenei, and it serves both Eritrean and Sudanese markets. It has also become the main currency exchange center catering to the needs of smugglers from both countries. Many Eritrean merchants depend on smuggled goods and often the goods are distributed by children for a marginal profit, an income they need to help their parents to survive.
Truckloads of goods offloaded from ships in Massawa leave the port carrying a declaration of "transit good destined to Sudan" but are offloaded in Tessenei. From there it is mainly smuggled to Sudan bypassing custom dues. At the same time, contraband goods from Sudan arrive at Tessenei for distribution in Eritrea. Sudanese lorries swarm Tessenei and nearby villages transporting goods through borders manned by corrupt officials from the two sides.